Caprese Orzo Salad
26 Monday Aug 2013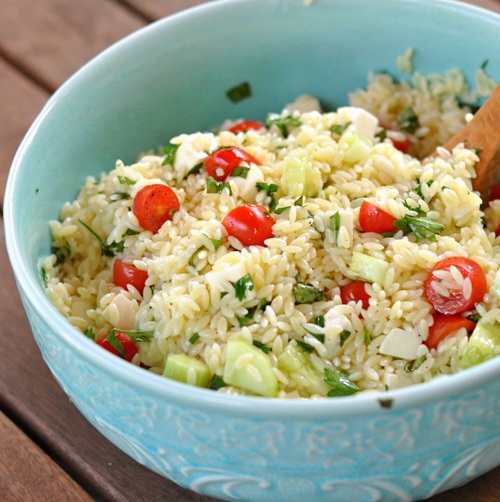 Summer is coming to an end. The nights are getting cooler and kids are going back to school. It also means that my garden is kicking it into high gear and everything is ripening at the same time and we are growing tired of our summer favorites. Luckily, this pasta salad came into our lives at just the right time. It has such a light, freshness to it that our favorite pasta salad doesn't have and it uses up a lot of my tomatoes, cucumbers, and herbs! The little one has a lot of fun making this, from going out and picking the ingredients to stirring everything up.
This salad will definitely keep for a couple of days. I honestly liked it before adding in the orzo, but my family loves their carbs too much for that to pass as an acceptable side dish in our house!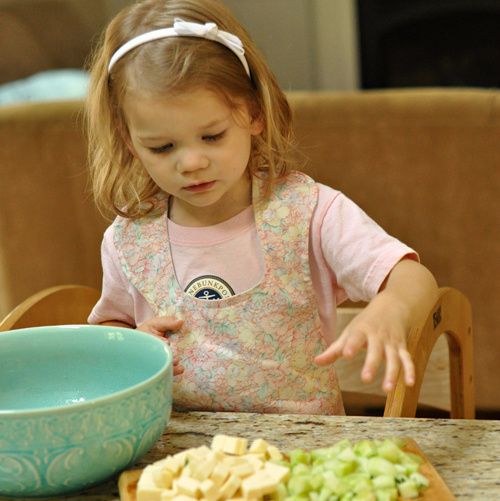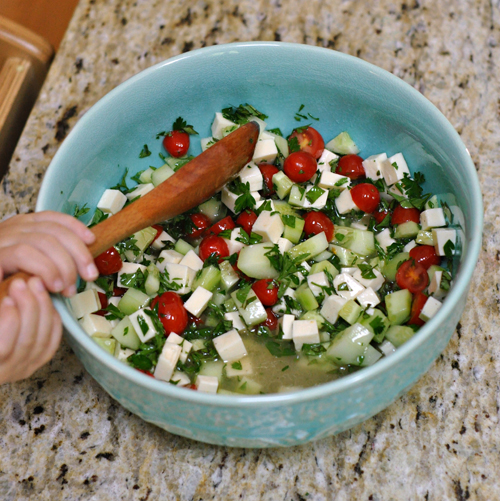 Caprese Orzo Salad
Ingredients
1 lb orzo
1/4 cup fresh lemon juice
1/4 cup white wine vinegar
1/4 tsp salt, or to taste
1/4 tsp freshly ground black pepper
1/2 cup olive oil
1 pint cherry tomatoes
2 pickling cucumbers
8 oz. fresh mozzarella
1/2 cup thinly sliced fresh basil leaves
1/2 cup chopped fresh parsley
Bring a large pot of water to a boil over high heat. Sprinkle with a tablespoon of salt, then add orzo and cook, stirring occasionally, until al dente, or about 10 minutes.
While pasta cooks, in a large bowl whisk together lemon juice, vinegar, salt, and pepper. Whisk in olive oil.
Cut tomatoes in half and add to the bowl of dressing. Peel and dice the cucumbers, dice mozzarella, and add both to the bowl. Stir to combine. Stir in the basil and parsley.
When the orzo has finished cooking, drain in a large colander and rinse under cold running water until cool. Drain well, then add to the vegetables. Mix gently to distribute. Serve at room temperature, or chill for several hours and serve.
Serves 8
Nutritional Information
Per serving (about 1/2 cup) Calories 390; Carbohydrates 48g; Protein 18g; Fat 14g; Cholesterol 5mg; Sodium 270mg; Fiber 4g.
Source: Hannaford Fresh Magazine, May/June 2013