Cranberry Orange Muffins
06 Wednesday Mar 2013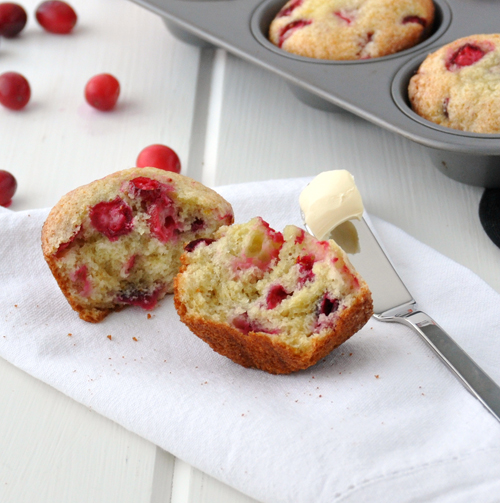 What I love about kids is their desire to be goofy and try new things. Granted, when you offer something new they wont, but they will suggest new things all of the time and if you can, you've got to try and embrace it! One morning I asked my daughter what kind of muffins she wanted to make. I honestly thought the answer would be banana, blueberry, chocolate, or even ice cream. Her reply? Cranberry! Yup, cranberry. Luckily, I had some cranberries in the freezer and I had a recipe I wanted to try bookmarked. So, we got to work and what we found is this is our new favorite muffin recipe. It is so delicious that it feels like a desert, but with the cranberries and oranges, it's good for you! If you want to take it a step further, try using half whole wheat and half all purpose flour. If you are well versed in using whole wheat flour, go ahead and make it entirely with that!
I've seen some recipes that have a lovely frosting drizzled on top, but these are so moist and tasty on their own that it would just ruin it. We opted to skip the nuts since we are nut free here, but go ahead and use whatever nut you would like if walnuts aren't your thing! With the citrus and cranberry combination these scream winter and I really think they will become a regular around Christmas time as well.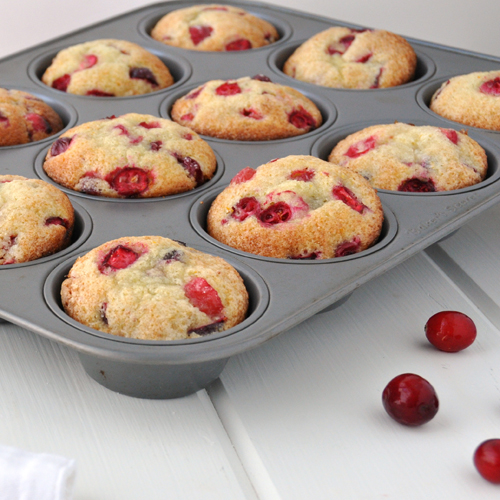 Cranberry Orange Muffins
Ingredients
2 cups all-purpose flour
1 cup sugar, divided
1 1/2 tsp baking powder
1 tsp salt
1/2 tsp baking soda
2 tsp orange zest
3/4 cup orange juice (about 1 large orange)
1/4 cup canola oil
1 large egg, lightly beaten
2 cups coarsely chopped fresh cranberries (about 8 oz)
1/3 cup chopped walnuts, toasted
Preheat oven to 400 F. Spray muffin tins with cooking spray.
Combine flour, sugar (reserving 1 tablespoon), baking powder, salt, and baking soda in a large bowl. Make a well in the center of the mixture.
Combine the zest, juice, oil, and egg in a small bowl, stirring well with a whisk. Add juice mixture to the center of the well in the flour mixture. Stir just until moist. Fold in the cranberries and walnuts.
Fill 16 of the prepared muffin cups evenly with batter. Sprinkle the tops with the reserved sugar. Bake for 15 minutes or until the muffins spring back when touched lightly at the center. Run a knife or spatula around the outer edge of each muffin cup and carefully remove each muffin. Cool on a wire rack.
Yields 16 muffins
Nutritional Information
Per muffin: 169 calories, 5.6g fat, 0.5g sat fat, 2.5g protein, 27.9g carbohydrate, 1.3g fiber, 2.4mg cholesterol, 1mg iron, 236mg sodium, 35m calcium.
Source: Cooking Light, November 2005