Grilled Corn Dressing & #WhatAGrillWants
25 Friday Jul 2014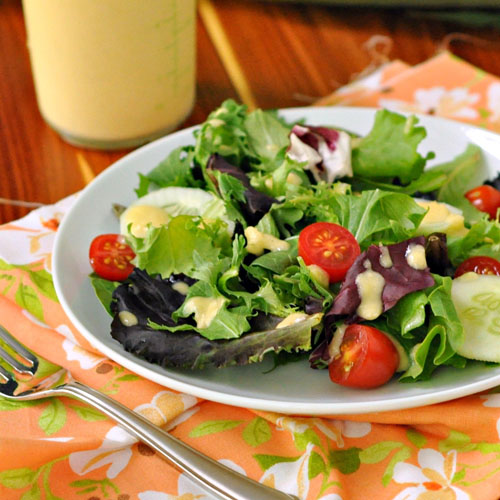 This summer OXO is showing you that they have #WhatAGrillWants and I've been chosen to share with you some of their great products that are perfect for grilling this summer! I tried all of the products and really liked using each and every one of them. Time and time again I've been impressed with the quality of OXO products. I've included a little review for each, but I'm highlighting the products that I used to make a wonderful salad dressing. I was originally going to make a corn salsa since I was eager to use the OXO Corn Stripper, but once I got inspiration for a Grilled Corn Salad dressing it was all over. This interesting dressing will peek your curiosity and your palate! The corn adds a creaminess without ever having to add buttermilk or mayonnaise. Grilling the corn heightens the sweet factor while the shallots give it a full bodied flavor.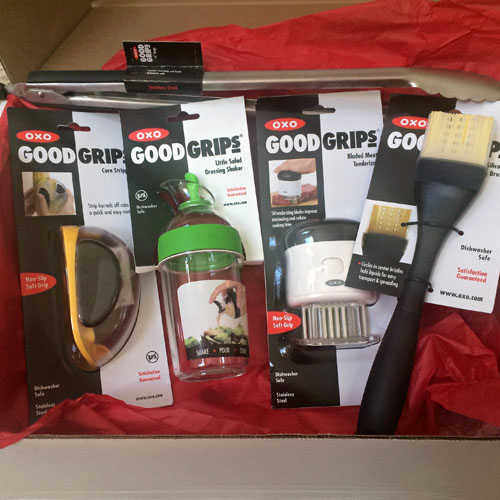 The package included:
Bladed Meat Tenderizer ~ which is now the only way I'll be tenderizing meat! This tenderizer fit easily into my hand and allowed for a solid grip. The blades easily punctured the toughest of meat and it was a breeze to clean!
Silicone Basting Brush ~ I didn't realize that I could like one basting brush over another, but the center bristles actually hold the sauce until it reaches your meat. No more dripping all over the grill and once you set it down the angled head keeps the bristles off of the countertop!
16″ Tongs ~ These were easy to use and turn the meat. The extra length kept me far away from the smoke and flames, which is important since I'm an accident waiting to happen. We had no problem turning heavy items like a big roast or corn on the cob with them.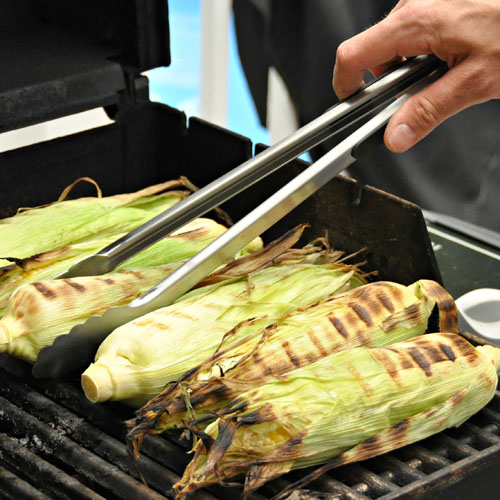 Corn Stripper ~ This was the tool I was most looking forward to trying out. Between recipes that call for corn kernals and guests that don't want to eat corn on the cob, I really wanted to see how this worked and was pleased with the results. The corn stripper easily removed the kernals from the cob. The kernals were intact and were removed in seconds. I liked that you could see just how much you had collected in the stripper since it is marked, but the bottom has an opening, for removal, that caused some kernals to escape while in use. Overall though, it was so worth it!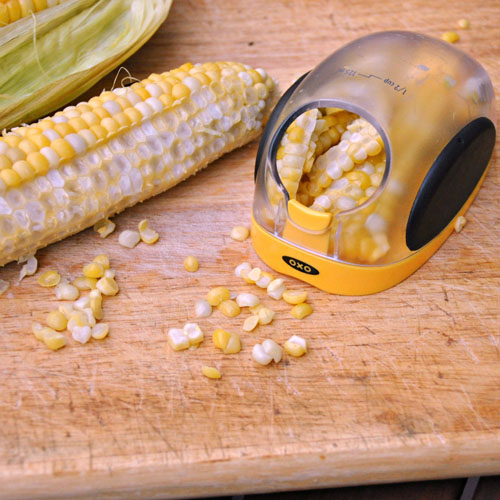 Little Salad Dressing Shaker ~ This is my new best friend. The dressing shaker is marked with measurements so you can easily make and serve with it. I've made salad dressings and some barbecue sauces and they all pour very nicely out of it. What's best, is it is airtight and leakproof so you know your dressing will stay fresh in your refrigerator or wont leak all over your cooler when you're on the go!
OXO provided me with these tools as part of their #WhatAGrillWants campaign, but as always the opinions expressed here are solely my own.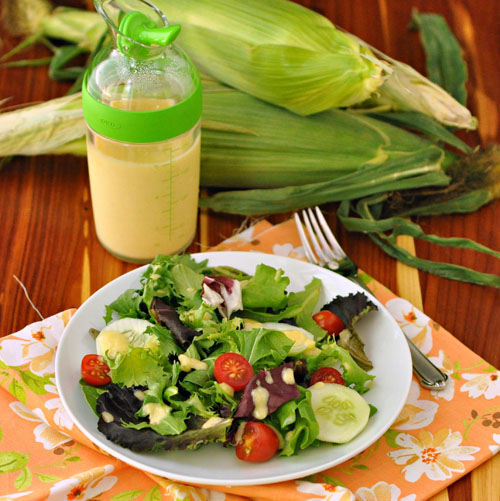 Grilled Corn Dressing
Ingredients
2 ears corn
2 Tbsp shallot, roughly chopped (about 1/2 a whole shallot)
2 Tbsp rice wine vinegar
1 Tbsp sugar
3/4 cup olive oil
salt and pepper to taste
Shuck corn and grill until done. Remove the kernals from the cob. This will yield approximately 1 cup of kernals.
Place the corn, shallot, vinegar, and sugar in a blender, pulse until almost smooth. While the blender is on, slowly add the olive oil until the desired consistency is reached. Add salt and pepper to taste.
Adapted from Mostly Foodstuffs