Lemon & Thyme Pan-Seared Cod with Multi-Grain Rice
22 Monday Dec 2014
Does the holiday frenzy have you wondering what's for dinner? It's not all about cakes and cookies and I'm writing for Minute® Rice to give you one of my favorite quick dinner recipes so you can get back out there and tackle your "to-do" list.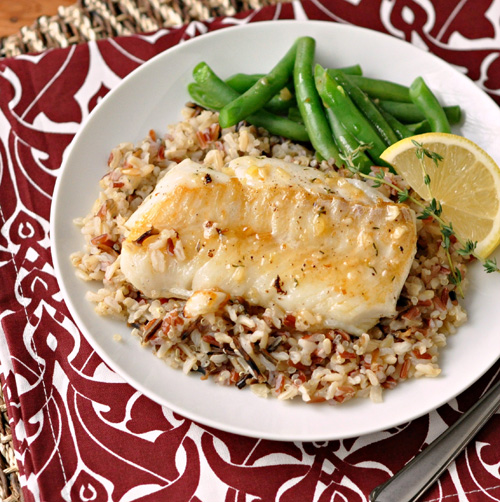 This holiday season I vowed to do things a little differently, especially after such a busy November. I would enjoy this month, I would pick away at my lists and never feel overwhelmed. The minute I did, I would stop and hang out with my family.In the end, anything that I put aside for a few hours or days wasn't really that important anyways. What I didn't want was my family going in different directions every night shopping for present, goodies, decor items, etc. and eating out here and there. Besides the cost factor during an already costly holidays season, I wanted my family seated around the table eating a healthy meal.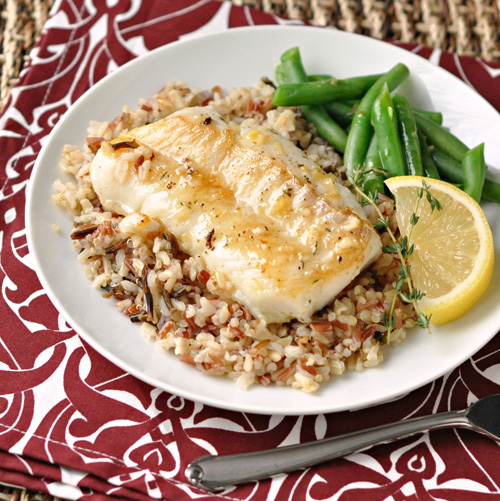 Seafood is my go-to when it comes to making dinner fast. It's so easy to prepare and takes just minutes. Minute Rice is another great pantry staple, regular Minute® White Rice is ready in just 5 minutes and now they have their Minute® Multi-Grain Medley that includes Thai red rice, wild rice, long grain brown rice, and quinoa that is ready in just 10 minutes! I'm always trying to provide a healthy, yet filling side dish to my family but usually it takes a while to prepare. Not anymore! While I've got the rice simmering, I prepare my fish, and toss in a vegetable and we're good to go!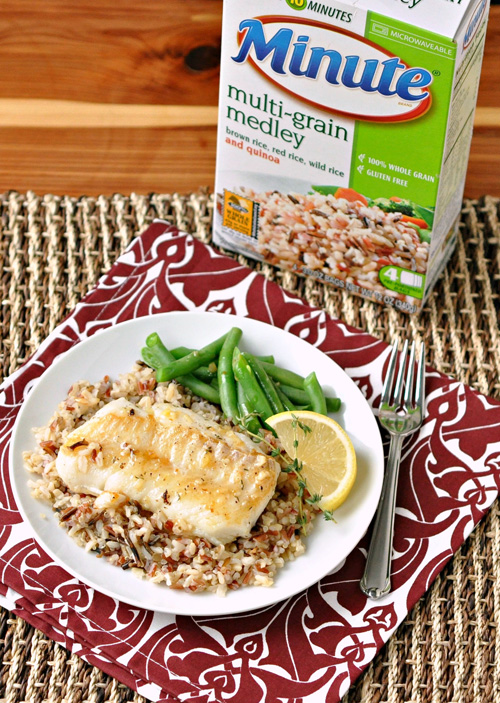 So, save on time and calories this holiday season with one of my favorite recipes and then you wont feel so guilty about a few extra holiday cookies! Looking for more ways to use Minute® Rice? Then check out www.minuterice.com for over 400 recipe ideas and more information about the Minute Rice family of products.
This is a sponsored post written by me on behalf of Minute® Rice.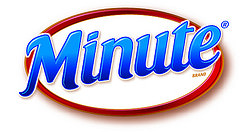 Lemon & Thyme Pan-Seared Cod with Multi-Grain Rice
Ingredients
1 lb Cod (about 3 small fillets)
salt and pepper to taste
1 Tbsp olive oil
3 Tbsp unsalted butter
1/4 tsp minced fresh thyme
3/4 tsp minced garlic
1 1/2 tsp fresh lemon juice
Prepare rice according to package directions.
Pat Cod fillets dry with a paper towel and season with salt and pepper.
Heat oil in a medium nonstick saute pan. Cook fillets for about 3 minutes on each side, or until it has started to flake and they have turned a golden brown. Place fillets on a plate and cover with aluminum foil to keep warm.
In the same saute pan, warm butter, thyme, garlic, and lemon juice until melted. Drizzle over Cod fillets and serve with rice.
Serves 4
Nutrition (per serving): Calories: 311; Total Fat: 15g; Saturated Fat: 6g; Monounsaturated Fat: 5g; Cholesterol: 65mg; Sodium: 270mg; Total Carbohydrate: 21g; Dietary Fiber: 3g; Sugars: 1g; Protein: 23g
The Way to His Heart