Mini Flower Tarts
22 Monday May 2017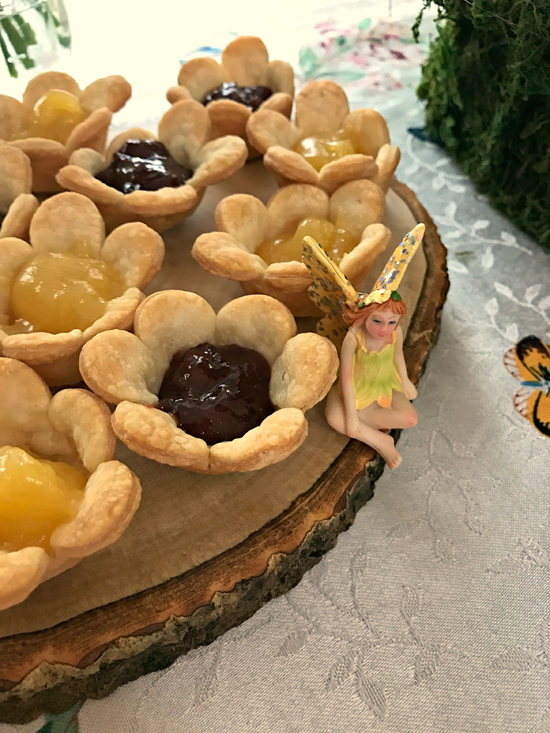 Last month I hosted my daughter's seventh birthday. Phew, I can't believe she is seven and I can't believe that was almost two months ago already. When she decided that she wanted a fairy party I knew these adorable little flower tartlets would be the perfect treat for our guests. These can be as easy or as difficult as you'd like. You an buy store-bought pie dough and store bought jams and curds or make what you want from scratch. This isn't as much of a recipe as just a cute little idea that I just had to share with all of you. They'll make any party feel fancier in minutes and are just so whimsical you'll want to make up a batch whenever you have a chance!
I used raspberry preserves and lemon curd to fill these since these are my daughters favorite flavors right now but the sky is the limit with these. Think Nutella, puddings, canned pumpkin, etc. I opted not to dust these with confectioner's sugar, or more like I forgot in the rush of party set up that morning.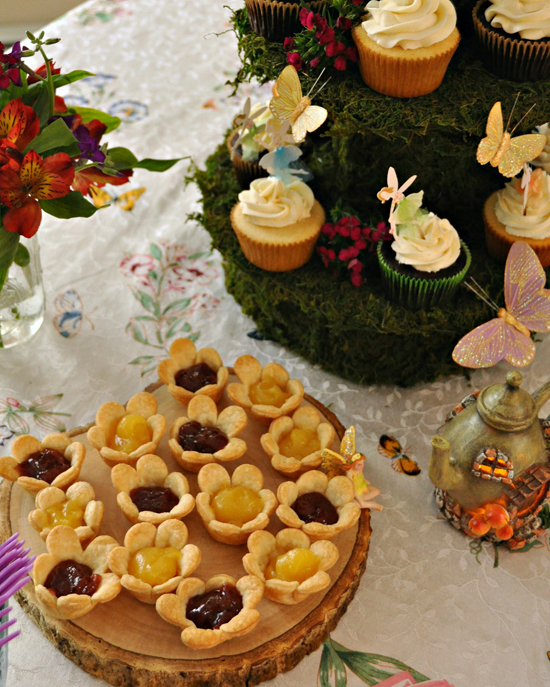 Mini Flower Tarts
Ingredients
unbaked pie dough (double crust yields about 24 flowers)
lemon curd or your favorite preserves
2 Tbsp confectioner's sugar
Pre-heat oven to 425 F.
Roll out pie crust and cut out flower shapes, re-rolling scraps and cutting until you have about 24 flowers. I used a 4-inch flower cookie cutter.
Place flower shapes into a mini muffin pan. Gently fold petals down, alternating the petals, so that they lay flat on the muffin pan. See source below for a great pictorial on this. Gently prick bottom of flowers with a fork once or twice.
Bake for 5 to 7 minutes or until golden brown. Remove and allow to cool.
Fill with your favorite filling and dust with confectioner's sugar.
Source: The 350 Degree Oven
Save
Save