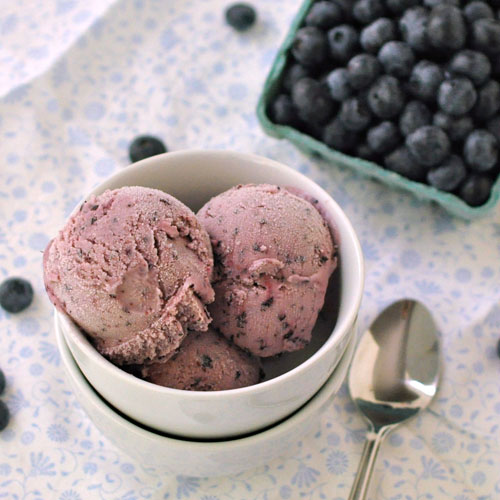 It's blueberry season here in Maine and we take full advantage of it. While at camp or on a hike we love taking a break and finding wild blueberries to snack on. We also have a great blueberry farm just around the corner from our house that offers high bush berries, which are great for my knees and easy for Caroline to pick. Last Friday we went for the first round of blueberries, we'll head back again this week, and brought home 3 quarts of blueberries. Since my husband only likes them fresh, I don't bother getting mass amounts since we go back a few times so keep the supply of fresh berries high for him. Luckily, Caroline and I like blueberries any way we can get them.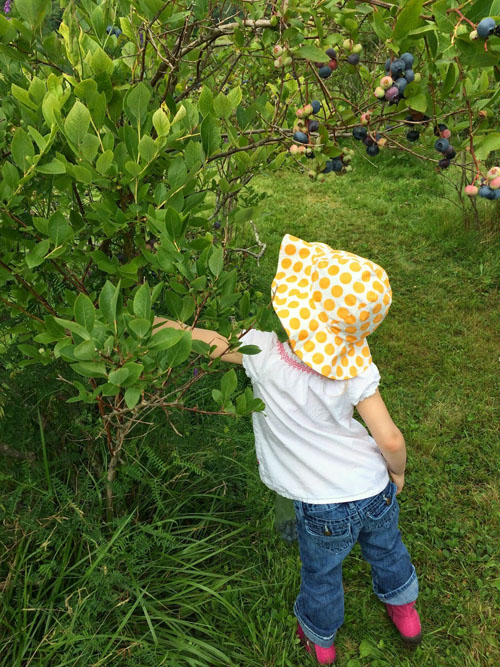 Last month my mom was visiting and we hit our favorite local ice cream stand. My daughter has been on a kick with trying every flavor there. She is not like her parents who always get the same flavor, every single time for the many years we've gone! So, last time we were there either she or my mom chose Maine Blueberry. Caroline loved it and asked if we could make some at home. Never one to let her down I accepted the easy challenge and told her as soon as blueberries were ready to harvest, she'd have ice cream. We picked on Friday and by Saturday morning ice cream was made!
This was such an easy and fun recipe to make with my daughter. There aren't a lot of ingredients to get bogged down with, the process is easy and the wait time is minimal. Plus, she loved watching the berries turn purple. The finished product is also pretty gorgeous as well.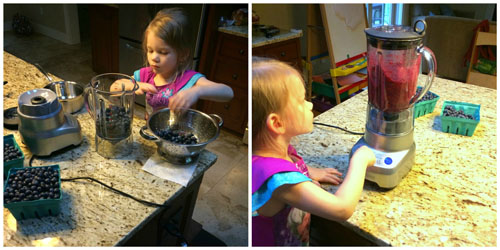 Blueberry Ice Cream
Ingredients
4 cups fresh blueberries
2 cups granulated sugar
2 cups heavy cream
2 cups whole milk
pinch of salt
In a blender, puree blueberries. Add blueberry puree and sugar to a medium-sized saucepan and simmer until sugar has dissolved, stirring occasionally, about 1 to 2 minutes.
Remove from heat and refrigerate until cooled or overnight.
Add cream, milk, and salt to cooled puree and stir well. Add to ice cream maker and follow manufacturer's directions.
The Way to His Heart