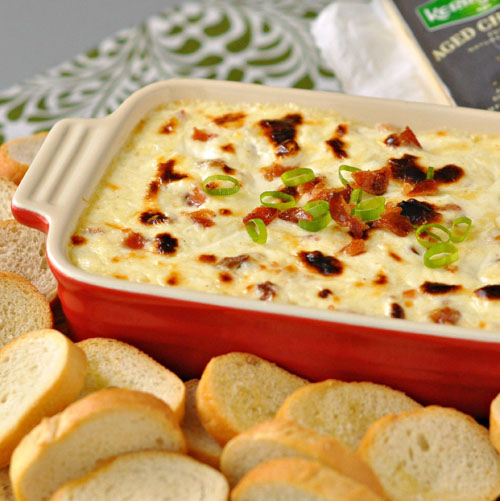 It's cold out now so bring on the warm, gooey foods. Okay, who am I kidding? I'd never turn down gooey foods, even if it were summer give me a gooey brownie or some cheese and I'm a happy girl. As most of you have figured out, I'm an appetizer lover and dips are my favorite. Baked dips are always the winner. My husband and I will often bake up some concoction on a weekend afternoon and sit around the kitchen while the kids are napping and dig in. This was is extra tasty and you can play around with your favorite cheeses as well. My favorite way to eat it is with bread, but I actually like to dip celery in it as well. See, I can be healthy!
Using quality ingredients are always important and will yield a better taste as we all know. So naturally, using Kerrygold cheese for one of your gooey, warm dips is really going to up the ante. Knowing where your ingredients come from is just as important as how they'll come together in the kitchen. For over 300 days a year cow graze on lush, green Irish grass, producing a rich, sweet milk you can't find anywhere else in the world-milk that is the key ingredient in Kerrygold salted and unsalted butters, as well as a full line of incredible tasting cheese.
I received samples from Cooking Light, courtesy of Kerrygold, but the opinions expressed here are my own. I've been a long fan of Kerrygold products and enjoy their butters and cheeses.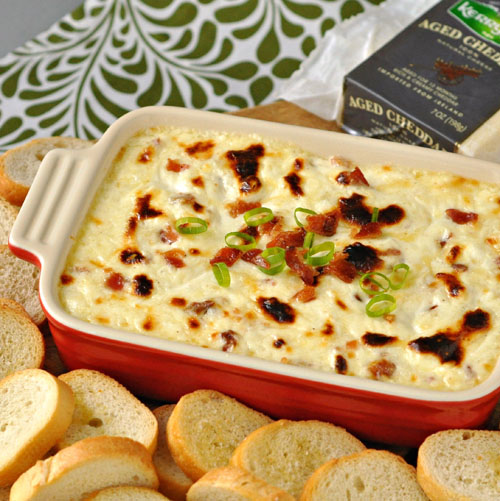 Cheesy Bacon Dip
Ingredients
5 slices bacon, cooked and crumbled
1 cup sour cream
1/4 cup mayonnaise
4 oz cream cheese, softened
1/2 tsp freshly ground black pepper
1 1/2 cup mild cheddar cheese, shredded
sliced green onions for garnish
Pre-heat oven to 400 F.
Mix all ingredients, saving some bacon and the green onions for garnish, together and pour into a baking dish. Bake for 10 to 12 minutes, or until cheese is bubbly. You can also turn on the broiler for the last minute to get some nice browning.
Serve warm with bread, chips, or some veggies.
Inspired by Crunchy Creamy Sweet