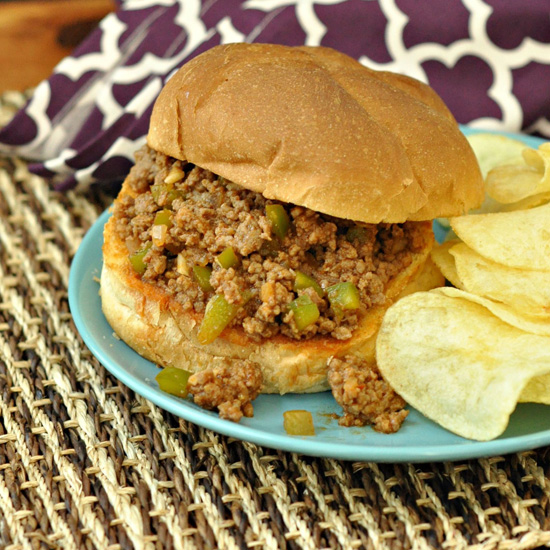 There are two dishes that I never liked growing up. Macaroni and Cheese from a box or Sloppy Joes. Thankfully, we never had these at my house but my friend's did and I would cringe. Sloppy Joes scared me especially. This odd mixture of meat and sauce that was served on a bun. Was it some sort of burger/meatball mutant? Didn't it belong on pasta? I remember the first and only time I actually ate Sloppy Joes was at my cousin's house and I managed to get it down enough and feign interest. That was my last encounter and I've never looked back.
So, why would I blog about a dish that I avoided for so long? Easy answer, most people love it and I'm looking for anything that my kid will like for at least one meal. When I was reading through The Pioneer Woman's cookbook one day a few years back I found her recipe for Sloppy Joes and I laughed as I read the intro to the recipe. Probably a little too loud and I nodded my head in agreement. Ree Drummond was also scared of Sloppy Joes! If she could get over it and create something that she liked then I could give these a try.
It took a while to make these since, like most of my recipes, it got stuck on the back burner. I finally made these recently and they were super. We really enjoyed them. I omitted the Tabasco sauce and went lightly with the chili powder and red pepper flakes so the kids could enjoy. Three of us really enjoy them and the five-year old can muster the strength to at least finish it. I'll take it as a win!
What is really great about this recipe is that it can still be made rather quickly. You aren't sacrificing a lot of time. I know the whole deal about Sloppy Joes was the ease of emptying a can, but the hardest and longest part of making this recipe is dicing a pepper, onion, and some garlic. Make a double batch and freeze some and you'll really come out ahead! All in all this still can be made in less than 30 minutes and it's homemade!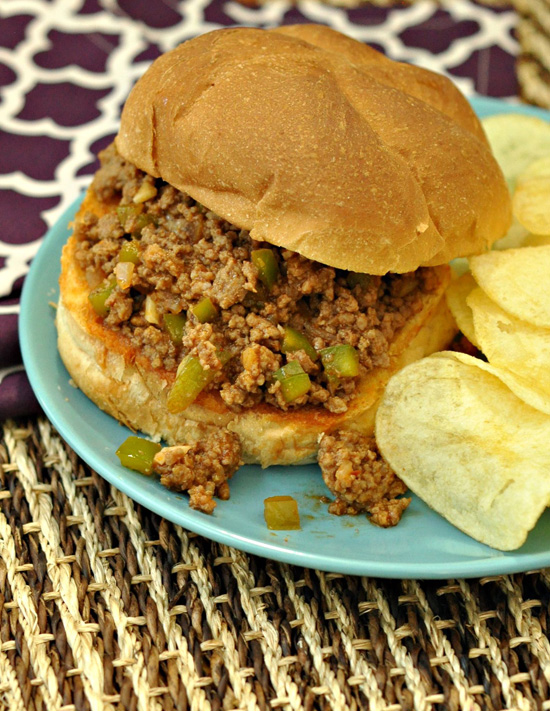 Sloppy Joes
Ingredients
2 Tbsp butter
2 1/2 pounds ground beef
1/2 large onion, diced
1 large green bell pepper, diced
5 cloves garlic, minced
1 1/2 cup ketchup
1 cup water
2 Tbsp brown sugar
2 tsp Chili powder (more to taste)
1 tsp dry mustard
1/2 red pepper flakes (more to taste)
Worcestershire sauce, to taste
2 Tbsp tomato paste (optional, I omit)
Tabasco sauce (optional, to taste)
Salt, to taste
Freshly ground black pepper, to taste
Kaiser rolls
Butter
Add butter to a large skillet or dutch oven over medium high heat. Add ground beef and cook until browned. Drain most of the fat and discard.
Add onions, green pepper, and garlic. Cook for a few minutes or until the vegetables begin to soften.
Add ketchup, brown sugar, chili powder, dry mustard, and water. Stir to combine and summer for 15 minutes, adding salt and pepper to taste. Also add tomato pasta, Worcestershire, and Tabasco if desired. Taste and adjust seasonings as needed.
Spread rolls with butter and brown on a grilled or skillet. Spoon meat mixture over the rolls.