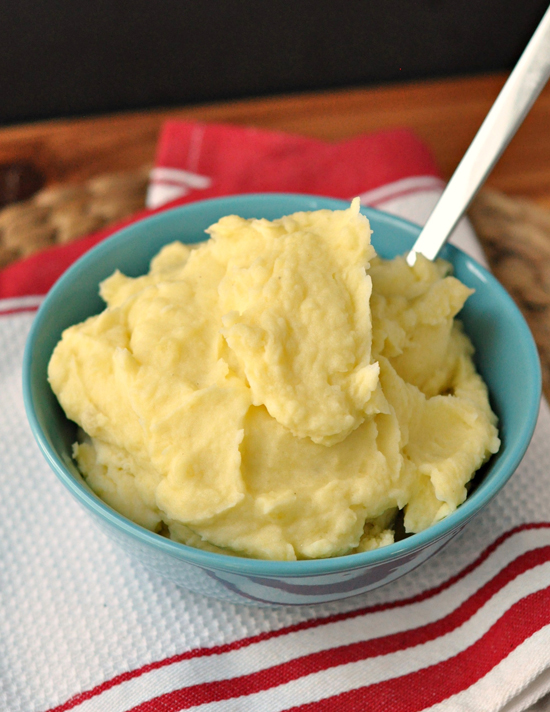 Growing up one of my favorite meals was my mother's roast beef and mashed potatoes. She made this dark gravy that was divine. I still can't seem to master it, but it's close enough that it makes me and my daughter happy. While the gravy was great, the mashed potatoes were that much better. I know, I was a child and loved mashed potatoes. Most kids do.What I didn't realize though was that my mother's were the best. Yes, I know your mother's mashed potatoes are great too. Seriously though. I started going over to other friend's houses and while they were decent, they weren't my mother's mashed potatoes. I knew they were great when my friend's ate at our house and agreed with me.
When I met my husband and moved in with him I was surprised to not find a potato masher or ricer in his cabinets. So, along with buying some other key kitchen and pantry items, I brought home a great potato masher. Great means that it has the square shape holes that really push down and mash the potato, not one of those squiggly line ones. Those are flimsy. Flimsy is no good when you're about to start mashing a ton of potatoes. I also brought home a large, study whisk. He thought I was ridiculous. Why buy more gadgets and put in more elbow grease than was needed? He had an electric mixer that would mash the potatoes up in no time. That night we made mashed potatoes my way, my mother's way. It's been ten years and we've never made them any different. He's even the potato guy. Anytime we make them on the weekend or for holidays, he gets to mashing and doesn't protest because he knows, these are perfect mashed potatoes!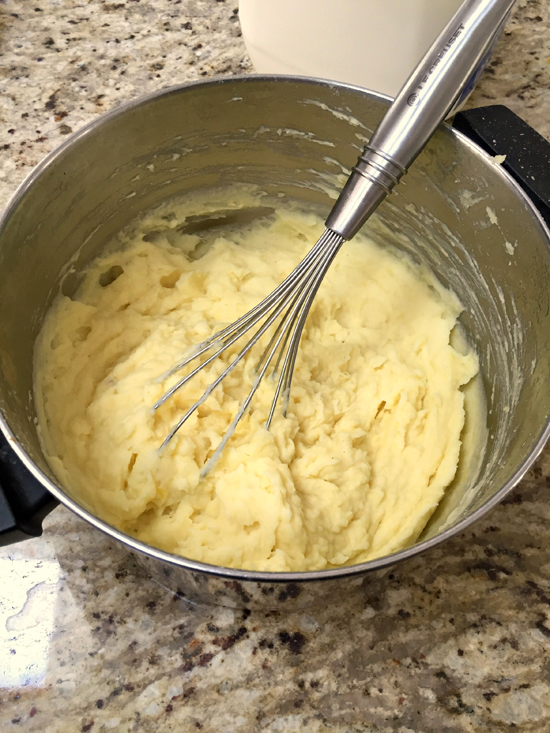 So, what makes them perfect? It's not just my childhood memories that have forged these in my mind as perfect. There are actually reasons. Let's start with the potatoes. Starch matters. Yukon golds are great because of their starchiness and their buttery taste and nice golden color. Russets work as well, but I always go with golds. Next, cut them up the same size. Simple cooking tip. Equal size means equal cooking time. You don't want them too large or too small. About 2″ or so is good. Next, salt the water. Same theory as pasta, season from the start! Do not overcook. Sounds simple, but so many people overcook them because they are in a hurry and then you are left with mush that wont ever whip up right. Under cooking leaves you with those little tiny chunks of potato that are hidden within your  mashed potatoes. You're not fooling anyone, we see them and feel them. It happens, though. What is a perfectly cooked potato? Fork tender, which means the fork tines slide in easily and then pull out, without the potato fall apart in the water. Next, when you start mashing and whisking the potatoes, don't overwork them. This is why the electric mixers are awful for potatoes. They overwork the starch and it becomes glue. Lastly, nutmeg. I add it, most of the time my husband doesn't. There is no foul in not adding it, but it really does make your potatoes taste better. Give it a try. You wont taste the nutmeg, it will just enhance the flavor and give it a nice, subtle note, very similar to what it does in bechamel sauce, or what vanilla does in most baked goods, etc. Just try it.
There you have it. A very simple, honest recipe that I've been meaning to post on this blog for ages. It uses no fancy tools or ingredients. No need for creams, the milk does its thing. We use whatever we have on hand, whole or 2 percent. While I don't have the gravy mastered, I can still whip up a mean batch of potatoes!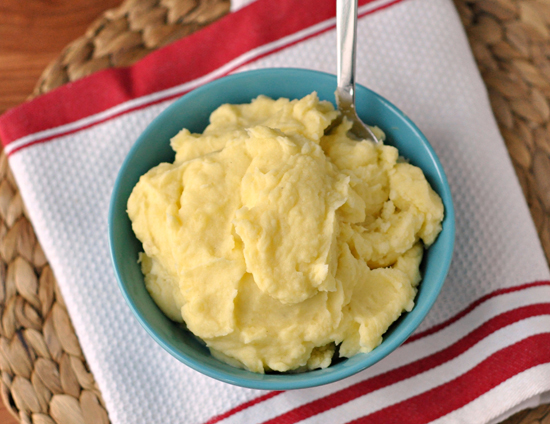 Perfect Mashed Potatoes
Ingredients
2 1/2 lbs Yukon gold potatoes
2 tsp salt, divided
1/2 cup unsalted butter
1/4 cup milk
1/4 tsp freshly ground black pepper
pinch of nutmeg
Peel and quarter potatoes. You want the potatoes to be the same size. Place in a large pot and fill with enough cold water to cover. Add 1 teaspoon of salt. Cook on medium-high heat until fork tender, about 30 minutes. Do not overcook! The potato should slide off of the fork, but not start to crumble.
Remove from heat and drain potatoes into a colander. If you are making a gravy save the potato water, that starchy goodness is like gold!
Pour potatoes back into the pot and add butter. With a good potato masher, one that has the square holes not those wavy lines, mashed that butter into the potatoes. Mash until you have removed all of the chunks. Add milk, remaining teaspoon of salt, pepper, and nutmeg and whisk to allow some air in and potatoes become fluffy. I whisk until you have nice, fluffy looking potatoes but there is still some heft to them. Over whisking will make them thin and runny.
The Way to His Heart
Save
Save