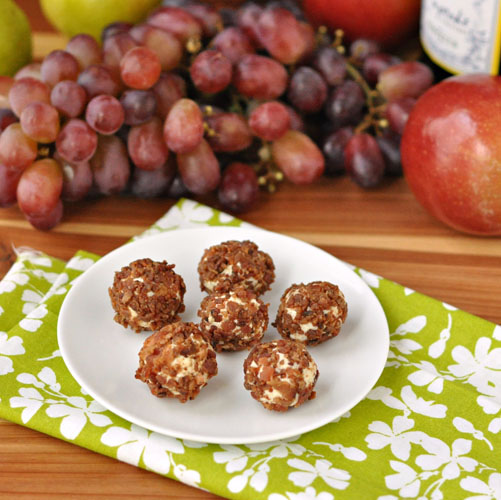 I went to my first book club last week. I read the book, even though it cut into my sleep hours and even though I was warned that I didn't need to read the book. We'd only talk about it for a few minutes. I've been so busy the past year that while my friends were "chatting about the book" I was home preparing for baby. Well, Mommy needed a night out and I thoroughly enjoyed the book club, read: enjoying great food and drinks and catching up on everything that's been going on. Much needed!
I made these little bits because I wanted something different. Plus, I didn't want to show up with just Prosecco. These have always been a hit, so much that when I made these for the evening I was actually a little burnt out on them myself. They were hit amongst the ladies though and that's what matters. Plus, I had that extra room to enjoy the delicious food they brought!
These don't take long to prepare and you can make the filling up to three days in advance. A delicious combination of cheeses and bacon, who can go wrong?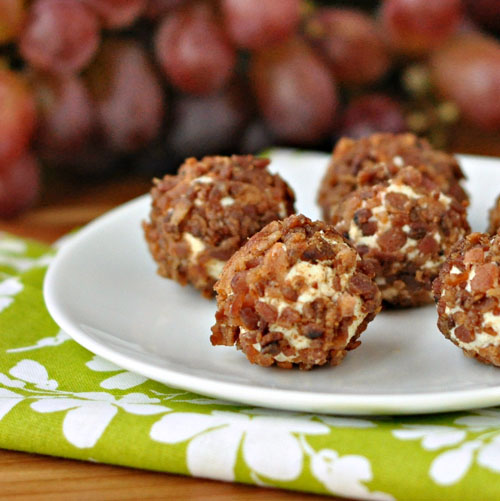 Gorgonzola Truffles
Ingredients
4oz cream cheese, softened
4oz crumbled Gorgonzola cheese
2tsp finely chopped onion
1/2 tsp Worcestershire sauce
1/4 tsp black pepper
1/2 cup cooked and crumbled bacon
Apple slices, pear slices, and grapes (optional)
Beat first 5 ingredients at medium speed with an electric mixer until well combined. Cover tightly and chill at least 1 hour or until firm (can chill up to 3 days).
Roll cheese mixture into 3/4-inch-round balls. Roll each ball in bacon. Serve immediately, or cover and chill until ready to serve. If chilled, let stand 30 minutes before serving. Serve with apple and pear slices and grapes.
Source: Southern Living April 2008