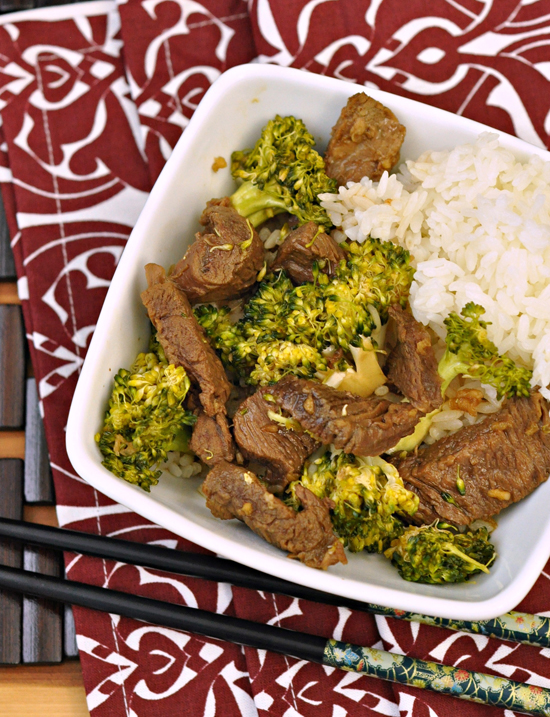 I've been on a Chinese take-out kick lately. The problem is my husband doesn't want it that often and my kids only like to eat from the buffet because they can have a little bit of everything. I know I can make it at home, but there is something comforting sitting at my counter eating something I haven't made while everyone else is playing since I fed them beforehand. It's a little oasis for me!
Alas, one can only indulge so much. So to satisfy the cravings and save my waistline and wallet, I make it myself. I love this slow cooker method because it's super easy. Granted, you can fake this in a skillet and it doesn't take as long if you forgot to get everything into the slow cooker in time, but sometimes, heck most times, just before dinner is the witching hour here. There are just nights where all I can get done is putting a pot of rice on the stove so the slow cooker saves me. That way I can work on homework, the crazy dogs, the toddler meltdowns etc. I've made this recipe even simpler by cutting out steaming the fresh broccoli. There is no need. Thirty minutes in the slow cooker is plenty of time to cook it and if you are using frozen, why defrost? Again, thirty minutes is plenty of time to defrost and cook! I call defrosting the meat a win each day. Defrosting veggies,etc. no thanks!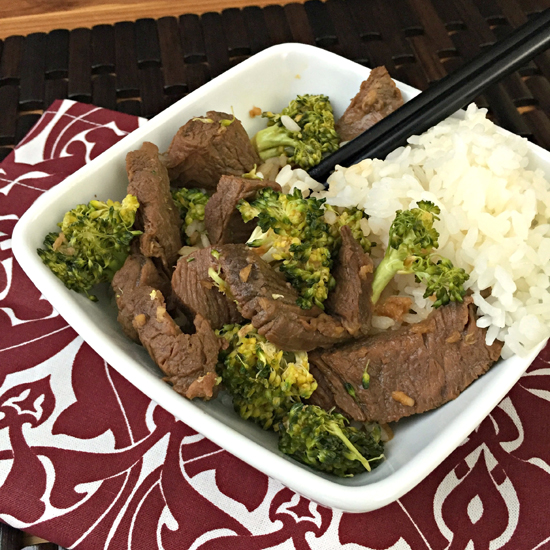 Slow Cooker Beef & Broccoli
Ingredients
1 1/2 lbs flank steak, thinly sliced and chopped into 2″ pieces
1 cup beef broth
2/3 cup low sodium soy sauce
1/3 cup brown sugar
1 Tbsp sesame oil
1 Tbsp minced garlic
4 cups broccoli florets, fresh or frozen
2 Tbsp corn starch
4 Tbsp cold water
Grease the inside of a slow cooker. Add steak, beef broth, soy sauce, brown sugar, sesame oil, and garlic. Cover and cook on high for 2 to 3 hours or low for 4 to 5 hours. Make sure you check along the way if you can, no matter what slow cooker I use, it always seems to cook faster!
In a small bowl, stir corn starch and water into a slurry. 30 minutes before serving, add to the slow cooker along with your broccoli. There is no need to defrost the broccoli if you are using frozen. Cover and allow to cook for 30 minutes.
Serves 4
Adapted from le creme de la crumb