Paw Patrol Party ~ George Turns 3!
16 Thursday Feb 2017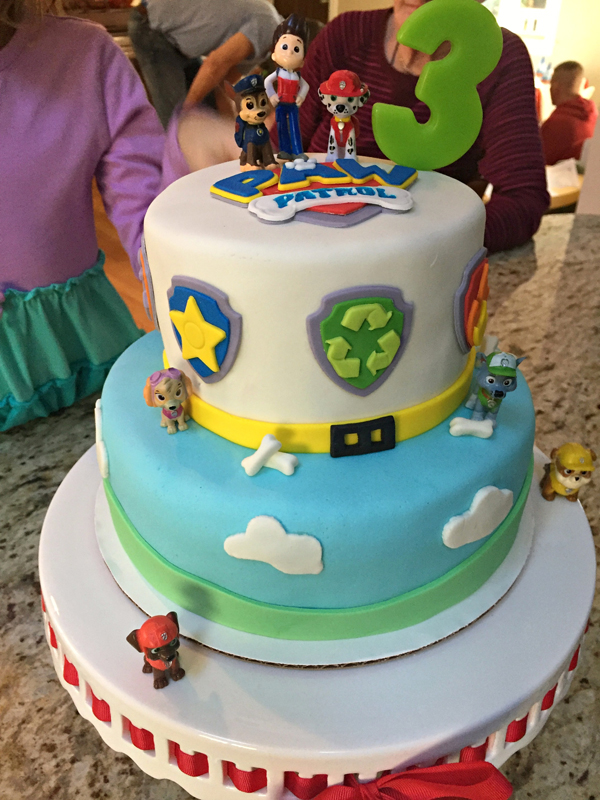 I can't believe another year has passed and my baby, our George, is three! Now, before you start sending in your wishes for him, his birthday was back in November. Yup, I'm embracing being a mom of two and only just got around to going through all of the pictures. His birthday is a week before Thanksgiving (or what we ended up calling Flu-giving) and then there is Christmas, etc.
His birthday was just too cute not to share. I wanted to show you how I gave him the Paw Patrol party he wished, made it delicious and fun for the kids and adults, and how my parties are getting easier and easier. Work smarter is my adage these days!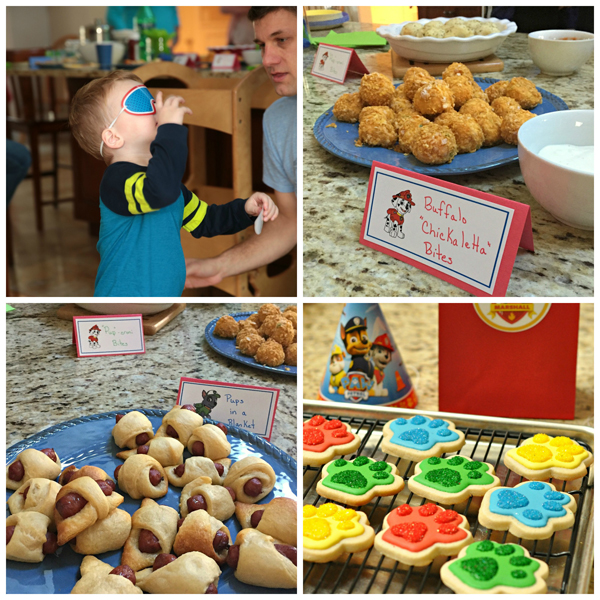 Whenever I start planning a party, we go to the cake and theme first. We bounced around the idea of a dinosaur party, trucks, construction, and finally Paw Patrol. I showed him a bunch of cakes on Pinterest and thankfully he chose one that wasn't a 3D of a face or their tower. Then I just had to come up with some ideas for how I wanted to incorporate what he wanted.
The menu is always a little trying when you are trying to accommodate little one's palates with their parents. We had fun making choices and then silly names to go with each item. I was stuck on the Buffalo Chicken Balls when the character Chickaletta came to me. My husband just gave me a look, but my six year old daughter loved it and that was my target audience 🙂 I served up some of the food in dog dishes which the kids thought were fun.
George chose the cake flavors, since we had two tiers we could mix it up a it. I've never done a yellow cake with chocolate frosting under fondant, but it works and offered a classic birthday flavor to the party. Everything was made out of fondant. While the badges had to be accurate, the first tier added a whimsical feeling. George insisted on having little bones so I made a few of those up for him. Since we had the badges, I decided to use little toys for the characters which George could have afterwards since he didn't have any.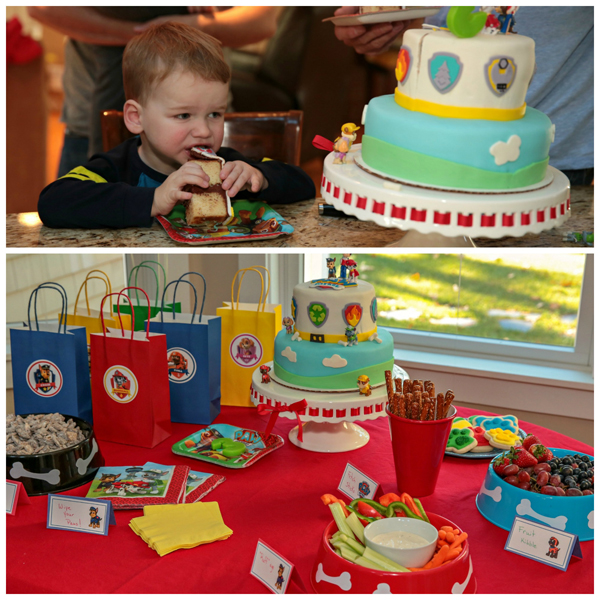 Since we were dealing with three year-olds and one big sister, we kept it simple with a coloring station set up with Paw Patrol pictures and a Pin the Badge on Chase game. The boys mostly just played with George's toys, old and new. I kept favor bags simple and gave them some Floam and some of my sugar cookies that I made in nice bright colors using paws and bone shapes.
The kids had lots of fun and most importantly George declared it the best day ever. So much that, even though it's February, he still talks about his birthday on a daily basis. We had a lot of fun now that he gets it and really has fun with holidays. He's become quite the goofy, fun loving little boy and I'm so glad I could give him this Paw Patrol Party.
I hope this post helped and gave you some ideas. If you have any questions, ask below in the comments section!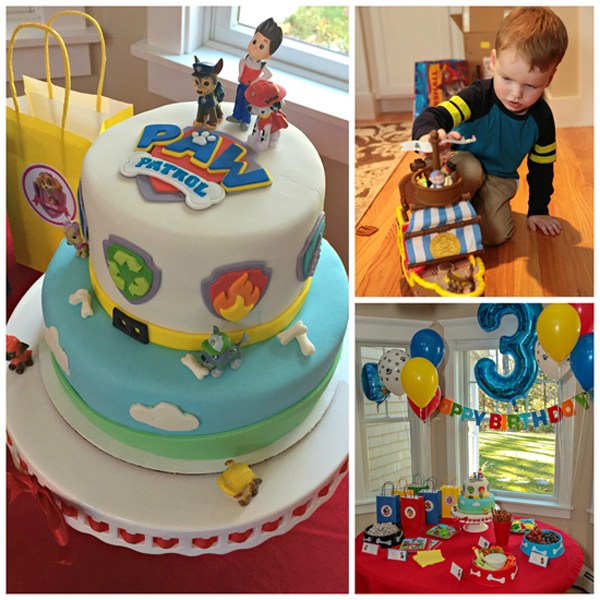 Appetizers & Dessert
Fruit Kibble
"Ruff" -age with Ranch Dressing
Fetch Sticks ~ Pretzel Rods
Pups in a Blanket
Bone PB&J Sandwiches
Paw-tato Chips and dip
Yellow Butter Cake with Chocolate Frosting
Chocolate Cake with Raspberry Buttercream
Favor Bags
Sugar Cookies & Royal Icing
Floam
Additional Items
Menu Tags & Favor Bag Badges ~ Found online through image searches
Dog Dishes ~ The $1 Store
Save
Save
Save
Save
Save
Save
Save