Spicy Seasoned Pretzels
27 Thursday Apr 2017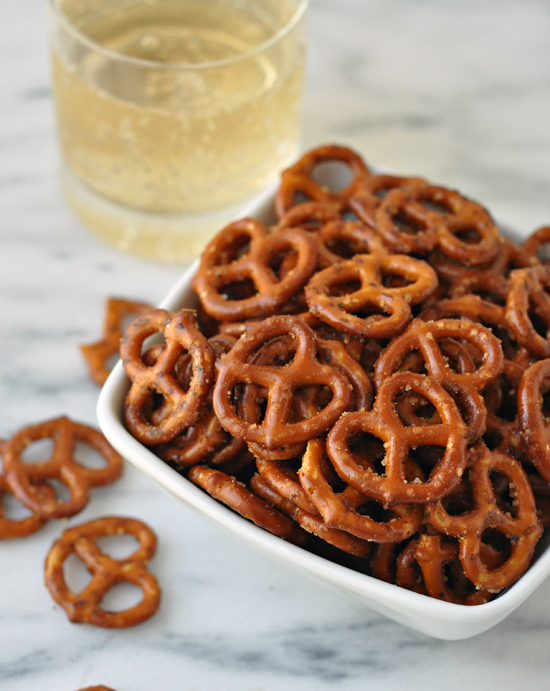 I'm late to the seasoned pretzel game. I've been hearing about these for a few months now and finally got around to trying them out. I know I haven't been posting as much recently and we'll get into all of that news soon, but I just had to share these with you just in case you are late to the game as well.
These pretzels are addictive. These are spicy, mostly having a kick at the end, but that wont stop you from going back for more. What is great about them is they are so easy to make that you can replenish your supply quickly. You can chose to go the no-bake method, my preferred way, or bake them and be snacking in no time. These are definitely great for an easy snack to offer guests or bring to a tail-gating event. I love that I can bring something as simple as pretzels and dress them up a bit.
There are so many great seasonings out there and I'll definitely be trying a few more. Do you have any favorites I should try?
Spicy Seasoned Pretzels
Ingredients
1 lb bag mini pretzels
1 cup vegetable or canola oil
2 tsp garlic salt
2 tsp lemon pepper
1 tsp cayenne pepper
Pour oil and all of the spices into a gallon size plastic bag. Seal and shake to combine.
Add pretzels, seal bag, and shake and turn to coat evenly.
No bake method: Simply let sit for about 24 hours, turning the bag every few hours.
Bake: Spread pretzels out on a baking sheet and bake for approximately 1 hour in a 200 F. oven, stirring several times. Allow to cool.
Keep in an airtight container for up to 3 weeks.
Source: Tastes Lovely
Save
Save