Teaching Valuable Lessons ~ Paying it Forward
15 Thursday Dec 2016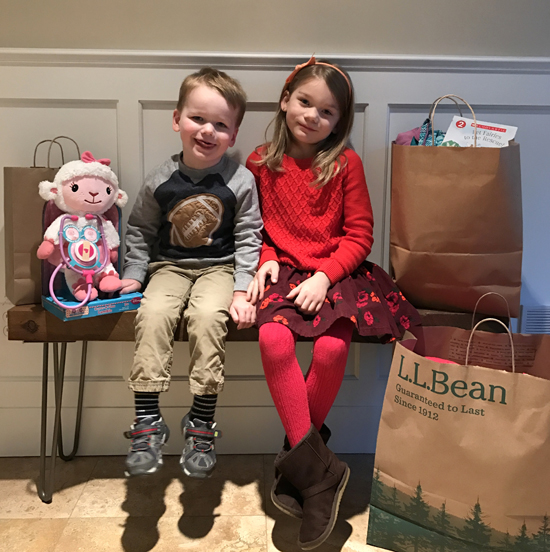 As part of the Stonyfield Clean Plate Blogger program I received a gift card to Pay it Forward to a charity of my choice from Stonyfield.
Throughout the year, we make a point of teaching our children what it means to give back. It's important for us that our children learn about social awareness and it's a great way to teach generosity and kindness. Whether it is by donating or preparing food, a monetary donation, or providing services or physical labor to others these things build a community, our character, and lift us all up.
With the holidays upon us, we have many ways to Pay it Forward. Besides greeting the Salvation Army bell ringers at each store we enter and the food drives that the community sponsors, we have the children pick out a child that is their own age from the community Secret Santa tree. My daughter really enjoys doing this and she takes her time to find just the right child. She is six and really grasps what this is all about and really thought out what she wanted to give her recipient. This year she chose a girl who requested a winter coat and snow pants. My daughter figured this would be the best gift because every child needs warmth here in Maine, but because this young girl will be able to partake in all of the fun winter activities whether during recess or on the weekends. She decided that this gift was more important than any toy. I couldn't have been more proud of her reasoning. She was right. This wasn't just about providing warmth, it was a means for physical and social activity as well. She also decided to throw in some of her favorite books for when she was inside as well.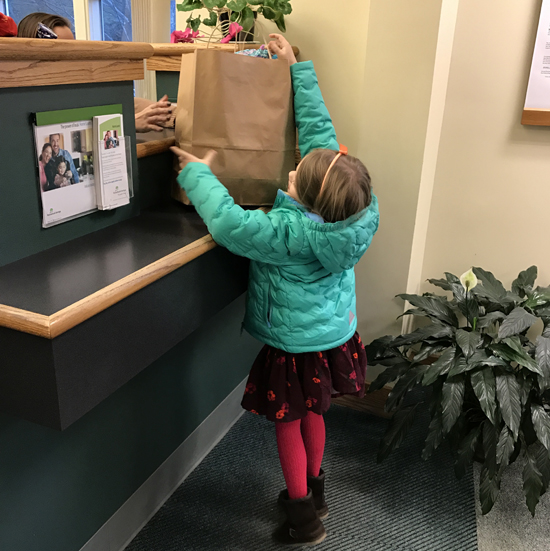 My son is new at this so he doesn't grasp it completely at the age of three, but we talked about it and his excitement grew as he watched his sister. His donation of choice was through his school, providing a few pairs of warm and cozy pajamas for a local foster child program. He loved picking out some great pj's that a fellow three year old would wear. Who wouldn't love construction trucks and a silly moose?
We also decided to donate a few toys to Toys for Tots. A great national organization that collects tons of toys for kids who would otherwise go without.
Besides donating new items, we also cleaned and packaged our winter gear from last year and donated to our local community closet that provides for those in our neighborhood and neighboring towns.
There are so many ways to Pay it Forward and I hope that you find your own way to do so. It's a lovely chain effect that will lift up your spirits as well as those you chose to help. With kind gestures, we teach each other how to give back and the rewards that that brings.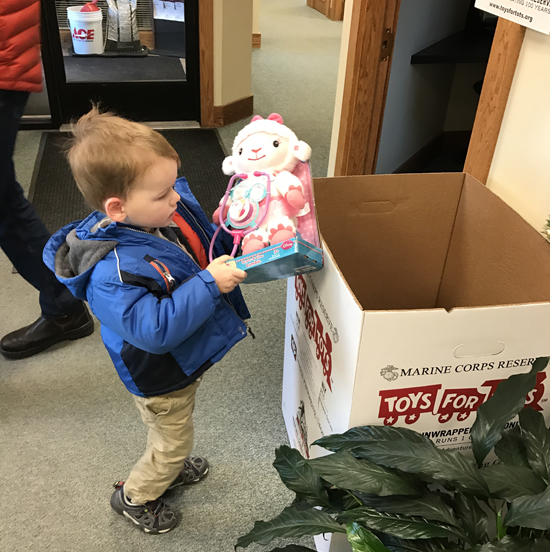 ~ Wishing you all Happy Holidays!
Thank you Stonyfield for allowing us to give even more this year. Your generosity has allowed so many others to Pay it Forward.
Save
Save
Save
Save
Save
Save