Watermelon Lime Popsicles
28 Monday Jul 2014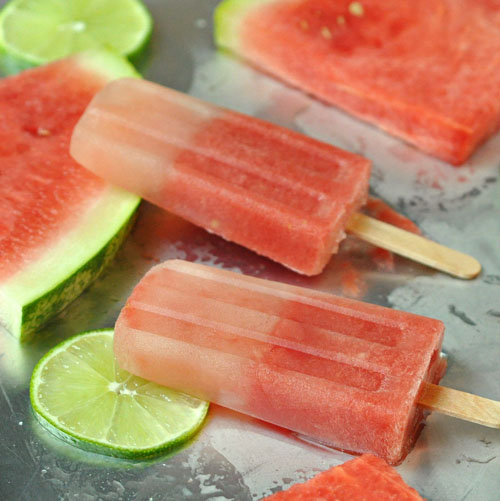 We're in the thick of summer now which means sprinklers, pools, lakes, and the ocean. It also means it's watermelon time! As a kid, most summer memories were the best but there is something to be said of satisfying your sweet tooth and quench for thirst with a few bites of watermelon. Having sticky hands afterwards and the sides of your mouth, along with your shirt, stained red from the drops of delicious juice. Since my daughter loves anything on a stick I thought I'd try these watermelon lime popsicles. Who am I to deny her a delicious frozen treat? These are so easy to make and worth the few minutes it takes to prepare. Since it is a frozen dessert item, it feels so indulgent, but it still qualifies as healthy since it's a fruit item with wholesome ingredients! While we don't often have leftover watermelon, this is a great way to use up some of the leftover watermelon you have after a fun filled weekend!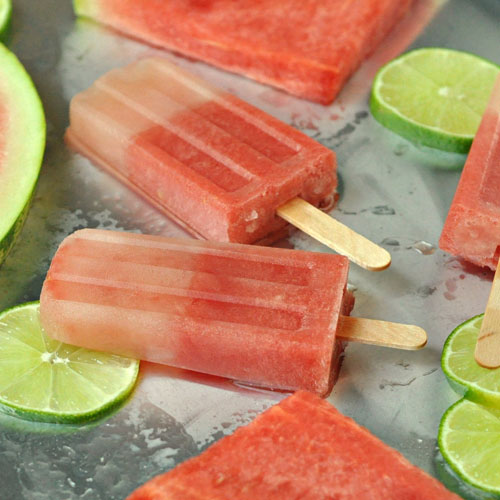 Watermelon Lime Popsicles
Ingredients
4 cups cubed watermelon
2 Tbsp freshly-squeezed lime juice
2 Tbsp agave nectar (or honey)
Add watermelon, lime juice, and agave to a blender and puree until smooth. Pour mixture into popsicle molds and freeze until solid.
Yields 8 to 10 popsicles
Source: Kiwi Magazine June/July 2014