BC's Barbecue Sauce
29 Monday Jun 2015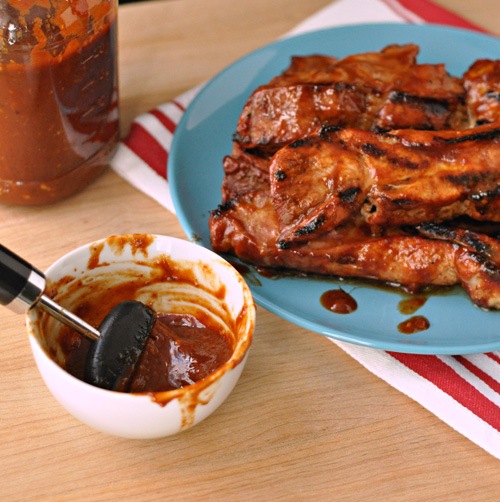 I think one of my favorite parts of summer foods is the condiments. I know, silly, but really when you think about it you use so many and you interchange them, mix them up and give new life to them. You can add the seasoning that seems to be popular at the moment. I'm looking at your chipotle and sriracha!
Case in point, you have a slab of ribs. What you do and don't put on them makes the world of difference. Slather them in a honey or brown sugar barbecue sauce and you have some lip smacking sweet ribs. Tangy Carolina mustard sauce or a classic barbecue sauce and you're eating completely different ribs.
With so many nights to grill out in the summer you can stick to a few tried and true or venture out and play around a bit. This barbecue sauce recipe is what I would label a "classic" sauce. It's not overly sweet or tangy. It really is a middle of the road sauce, but hits all of the key notes at one point or another. It is a great one to have under your belt and then you can play around with it if you'd like or leave it alone. I love it because after it's been cooked, but before it's been grilled on foods, it has a bit of a tangy, spicy kick. Once it's been grilled on to food though, it takes on a thicker, sweet sauce. So, since I can never have enough barbecue sauce, I tend to dip some of my meat into the sauce as well.
As Ina Garten says, this recipe contains a lot of ingredients, but they are all that I have in my pantry any how and the recipe is pretty easy so it's not anything you should shy away from. Chop and onion and some garlic and pour in the rest and leave it on the stove for 30 minutes. You've got yourself enough barbecue sauce for a good portion of the summer!
If you're unsure, the recipe can easily be halved and still leave you with plenty of sauce for quite a few meals.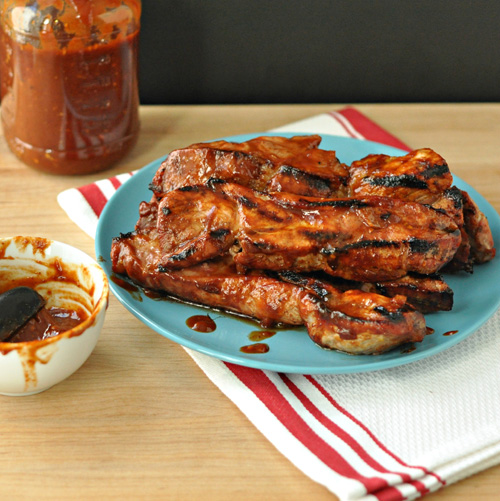 BC's Barbecue Sauce
Ingredients
1/2 cup vegetable oil
1 1/2 cups chopped yellow onion (1 large onion)
1 Tbsp minced garlic (3 cloves)
1 cup (10 oz) tomato paste
1 cup cider vinegar
1 cup honey
1/2 cup Worcestershire sauce
1 cup Dijon mustard
1/2 cup soy sauce
1 cup hoisin sauce
2 Tbsp chili powder
1 Tbsp ground cumin
1 1/2 tsp crushed red pepper flakes
Heat the oil in a large saucepan over low heat, add the onions, and cook for 10 t 15 minutes, until the onions are translucent but not browned. Add the garlic and cook for 1 more minute. Add all of the remaining ingredients and bring to a boil, then lower the heat and simmer, uncovered, for 30 minutes. Use the sauce immediately or pour into a container and refrigerate. Will last for weeks in the refrigerator.
Yields 1 1/2 quarts
Source: Barefoot Contessa Foolproof