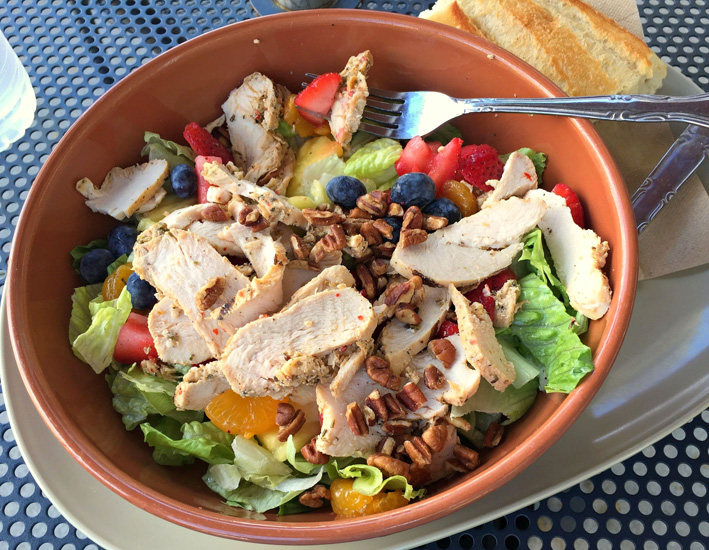 As most of you know, or have realized, my cooking style and blog have made a shift over the years towards making things yourself, cooking more and depending less on prepackaged products. There were several reasons for this evolution. First, it was cost. As a newly wed couple my husband and I found that it was a lot easier to make our own dough and enjoy pizza nights and at a fraction of the cost. Then it shifted towards convenience. I was pregnant with my first child during the winter here in Maine and I had no desire to go to the store so I started making a lot of copycat recipes, even the basics like taco seasoning. A big reason, though, was our health. Especially once I got pregnant and my daughter was born I wanted us to eat better and put better ingredients into our bodies. Worrying about what she was fed was only half the battle, we needed to eat well so we could be good examples and be around with her, and now my son, for a long time.
There are so many different terms out there that can get confusing. Whether you are eating organically, locally, you're on a paleo diet, you're eating clean, or just counting calories to be healthier. I realized that while I try and do most of these things, in the end, my goal is to eat and live cleaner. I feel like clean eating encompasses it all. While I am definitely known to indulge in some "dirty" eating and have some creature comfort indulgences, the everyday is about watching what I am buying, cooking more and depending on prepackaged items less or not at all, and focusing on labels.
Clean eating is actually pretty simple. Go to the store and pick up an item, the less ingredients it has, the better. Focus on the first ingredient. Ingredients are listed in order of weight, meaning the product is made mostly from the ingredient that is listed first. Aim for less than 10 ingredients, as a general rule. Balance your plate
and make half your plate fruits and veggies. Shop from farmers' markets, produce stands, or—even better—grow your own.
The most difficult part of eating healthy is when I need to stop for a quick bite to eat. Whether I have my kids with me or am running a few errands without them, I am always on the run and hungry! I usually just avoid eating lunch out and wait until I get home. That usually creates an angry belly. Now, I've learned that Panera Bread has made a commitment to remove artificial additives. They've started this process by showcasing their clean salad dressings.
I was really excited to stop in one day, sans kids, and try them out. While Panera's food is always tasty, I couldn't wait to try some items that were truly good for me. I purchased the Strawberry Poppyseed & Chicken Salad which was absolutely delicious. The serving size is pretty large, but I couldn't stop shoveling it into my mouth. There was a ton of chicken and strawberries inside, but there was also pineapple, oranges, blueberries, and pecans. The poppyseed dressing was clean( without any artificial flavors preservatives, colors, or sweeteners) and fat-free! Can you say winner winner chicken, er, salad?! While I definitely want to go back and enjoy that salad again, I can't wait to try some of the others as well. The best part is I can go, knowing that what I am putting into my body and knowing it is good for me. Also, is it just me but eating off of real dishes always makes my meal feel more fulfilling and worth it.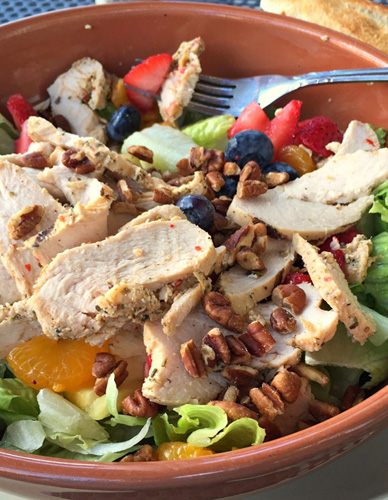 Can't wait to try out Panera Bread's new "clean" food offerings? While you're there, take a picture and use #PanereaGoodness to be part of the Panera movment!
While Cooking Light and Panera Bread supplied me with a giftcard to sample their new clean salad dressings as always the opinions expressed here are solely my own.