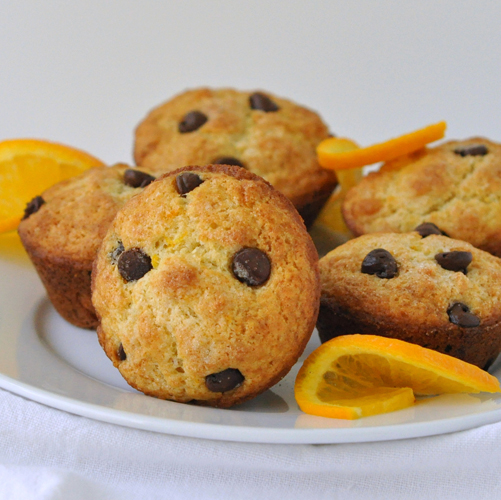 When baking, it's important to follow your recipe and measure your ingredients accurately. Your results are usually a given if you do this, whether you are a novice baker or a seasoned vet. Sometimes, though, you get carried away or too comfortable and you miss a step or an ingredient. In my case, I mixed up ingredients. Even though I read through my ingredient list and gathered all of the ingredients for this recipe I still grabbed the wrong thing. As I was measuring everything out for my daughter to pour into the bowl I said, "Now the baking powder." My daughter spoke up and said, "Mommy, that's not baking powder that's baking soda!" She can't read at three, but she already knows the difference. So, I scooped the little bit that went into the bowl our and we fixed my mistake. I hear from a lot of you that you'll mess something up or can't do something, and say you wish you could make things from scratch like I show here. I'm telling you, we all make mistakes! Just keep trying because the results are usually tasty! So, anyone want to share your recent or most memorable "oops" moment in the comments?
These muffins are really a nice change of pace. They have that lovely orange and chocolate combination that I've grown to love, but aren't overly sweet like most orange and chocolate desserts out there. A simple, fresh flavor with that hint of chocolate. Neither is overpowering, but you can definitely tell what is inside.
Orange Chocolate Chip Muffins
Ingredients
2 cups All-purpose flour
1/3 cup sugar
3 1/2 tsp baking powder
1 tsp salt
3/4 cup semisweet, milk, or white chocolate chips
3/4 cup milk
1/2 cup vegetable oil
1 egg
1/2 to 1 tsp orange oil OR 1 to 2 Tbsp orange zest, to taste
1/2 cup coconut flakes, optional
additional sugar, for sprinkling on top
Pre-heat oven to 400 F. Lightly spray a 12 cup muffin pan with cooking spray.
In a medium bowl, combine the flour, sugar, baking powder, salt, and chocolate chips. In a small bowl, whisk together the milk, vegetable oil, egg, and orange until light in color. Add the wet ingredients to the dry ingredients and gently stir until the ingredients are moist, about 20 seconds. Lumps are okay, don't over stir or the muffins will be heavy instead of tender.
Fill each muffin cup 2/3 full with batter. Sprinkle about 1/2 tsp of sugar over each for a sugary crust.
Bake the muffins for 18 to 20 minutes or until a toothpick comes out clean. Remove the muffin pan from the oven and allow to cool for 5 minutes. Then, remove the muffins from the pan and allow to cool further on a wire rate.
Serve warm or at room temperature.
Yields 12
Source: King Arthur Flour
Circle of Moms Top 25 Foodie Moms – 2013 – Vote for me! You can vote once daily. Thank you!