23 Monday Mar 2015
Written by Maeghan in Cakes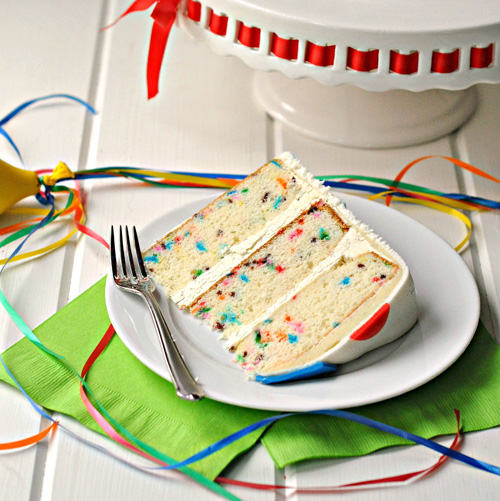 I can't believe my little guy's birthday was about four months ago and I haven't shared this cake. Time has been flying by this winter and I'm already prepping for Caroline's fifth birthday that is coming up in a few weeks. Time needs to slow down a bit please.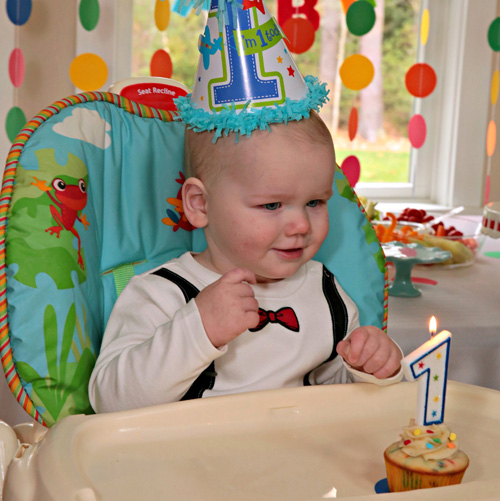 I posted all about George's birthday here, but I wanted to share the recipe for the Funfetti Layer cake. This was such a great recipe and I wish I had gotten some better pictures of it, but it was winter and rainy and it just didn't happen. It's also difficult to get pictures of birthday cakes since they are the center of the celebration and often gobbled up very quickly!
I decided to do a funfetti cake because I wanted to branch out a bit away from our norm of yellow, vanilla, and chocolate cakes. Plus, I thought the pops of color would be fun since the theme of his party was colorful polka dots. This cake was moist and fluffy and delicious. No need to grab for the boxed cake mix, just grab a package of sprinkles and make your own instead. Plus, you'll have extra sprinkles for ice cream sundaes afterwards!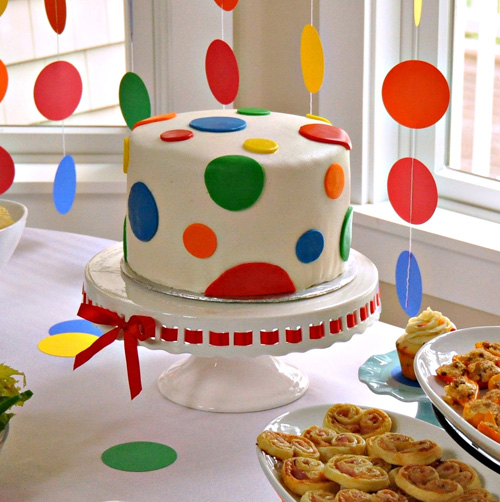 Funfetti Layer Cake
Ingredients
1 cup whole milk, room temperature (divided)
4 large egg whites, room temperature
1 whole egg, room temperature
2 tsp vanilla extract
1/4 tsp almond extract
2 3/4 cup cake flour, sifted
1 1/2 cup sugar
1 Tbsp + 1 tsp baking powder
3/4 tsp salt
12 Tbsp unsalted butter, room temperature and cut into cubes
1/2 cup rainbow sprinkles
Pre-heat oven to 350 F. Prepare two 8-inch round pans. I use Wilton cake release but you can do parchment paper, grease, flour etc.
In a medium bowl, combine eggs, 1/4 cup milk, and extracts. Set aside.
In the bowl of your stand mixer, add flour, sugar, baking powder, and salt and stir for 30 seconds.
On low speed, add butter and mix for 30 seconds. Add remaining 3/4 cup milk and mix until incorporated. Increase to medium speed and mix for 90 seconds. Scrape sides of bowl.
On medium speed, add the egg mixture in three batches, allowing for about 20 seconds between each batch. Stir in the sprinkles until just combined, stirring too much and it will cause the sprinkles colors to bleed.
Divide batter into prepared pans and bake for 20 to 25 minutes, or until a tooth pick comes out clean when placed in the center. Be careful not to overcook.
Place on a wire rack and cool for 10 minutes before removing from pans.
Source: Sweetapolita