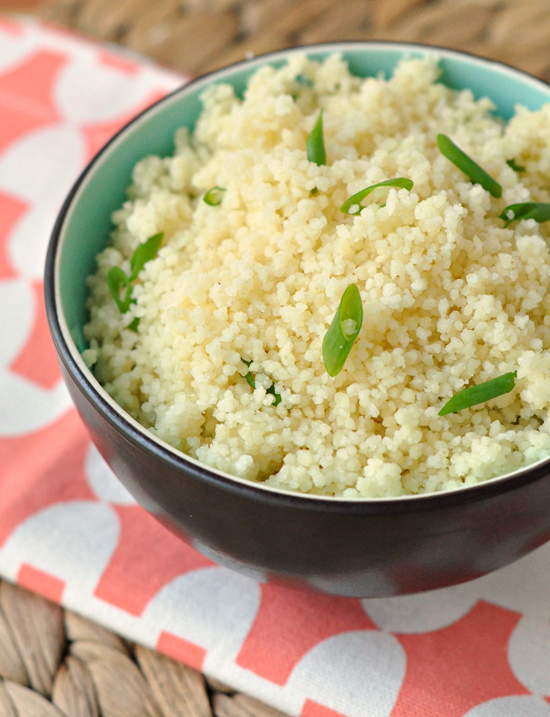 Do you ever find yourself in a side dish rut? I feel like we've hit a wall with side dishes lately because we've hit a new stage with my "picky eaters." I was in my pantry the other day and I saw a small container of couscous that needed to be used up and I realized it had been ages since I've made some. The kids aren't crazy about it, but they enjoy the novelty of the "tiny balls" rather than rice. I remember making this side dish ages ago, before the kids were born, and thought I'd make it again and see if it stood the test of time.
The lime juice really adds a nice, subtle flavor which is helpful when feeding it to kids. Plain couscous is boring, spiced couscous is too boring. What they do love is my cilantro rice, so I thought I'd give this a try. While the kids ate it, I could tell this shouldn't go on the twice weekly rotation, but it branched us out a bit and that's all I need to get out of this rut!
This really pairs nice with lamb or kabobs. I really like the pairing of green onion and lime juice and I think any herb marinated meat would complement this as well. Grilled season is upon us now!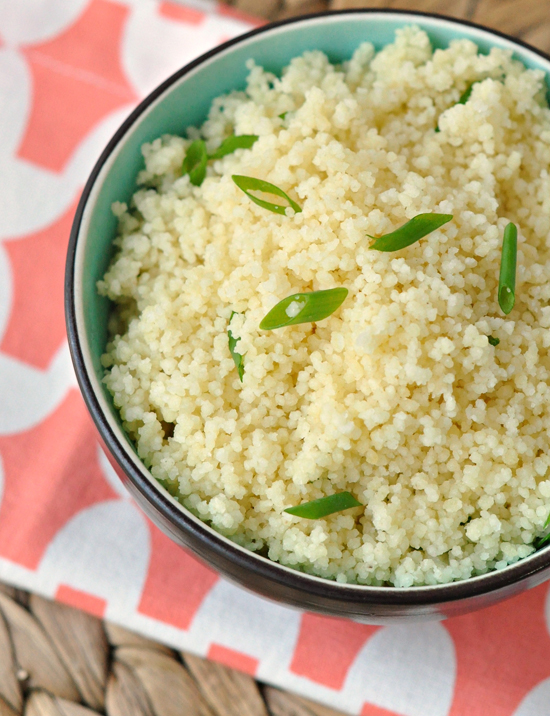 Scallion Couscous
Ingredients
1 cup couscous
3/4 cup boiling water
2 scallions, cut into matchsticks
2 Tbsp olive oil
1 Tbsp fresh lime juice
Coarse salt and ground pepper
Stir couscous into boiling water. Cover and let steam, off heat, until tender, about 5 minutes. Fluff with a fork and add scallions, olive oil, and lime juice. Season with coarse salt and ground pepper.
Source: Everyday Food, June 2009