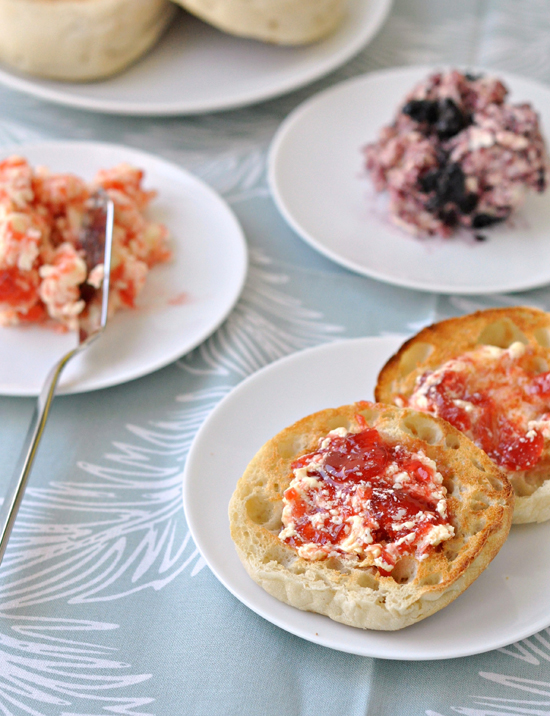 Mother's Day is right around the corner and I know most everyone is thinking about breakfasts and brunches and always envisioning something nice. The problem is then most of us start to realize that we may not have time for everything or maybe we realize that it's the thought that counts and not to go overboard. Mom's want easy too because we don't want to have to deal with everyone else stressed out too. Simple and easy can be lovely.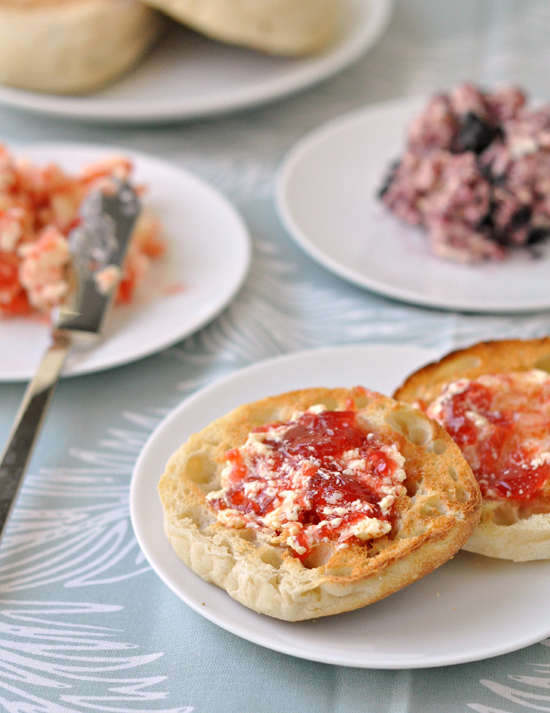 So, what I have here is an easy way to serve your butter and jam that looks beautiful and seems a little bit fancier. It is Mother's Day after all. You'll get presentation points and taste points. Yes, you can absolutely serve your butter and jams separately, but why not do something different? There are some fruit butters that require simmering, like apple butter, but I love this easy and fresh approach.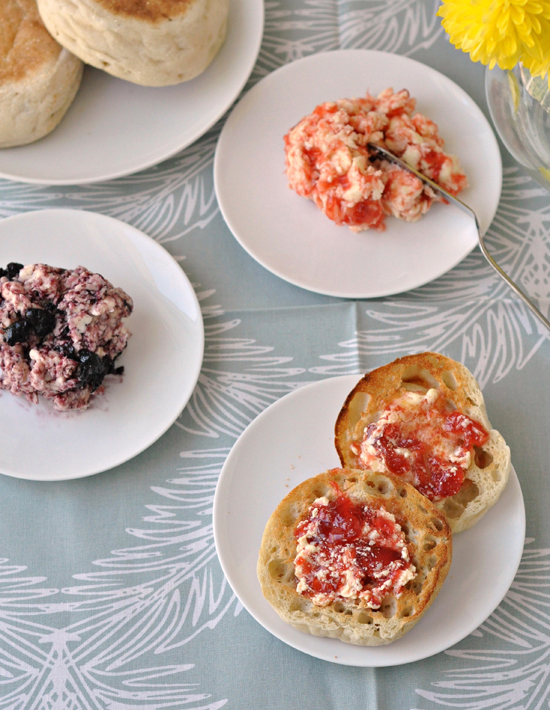 Fruit Compound Butter
4 Tbsp unsalted butter, softened
2 heaping Tbsp favorite jam, I used our Rhubarb Strawberry & Blueberry Honey Jams
pinch of salt if desired (I don't usually do this unless the jam needs some help in the flavor department)
Stir butter and jam together until combined. Refrigerate for a couple of hours.
*You can serve the butters in big dollop serving as pictured or you can wrapped it tightly into a log with plastic wrap and then slice into thin rounds as well.
The Way to His Heart