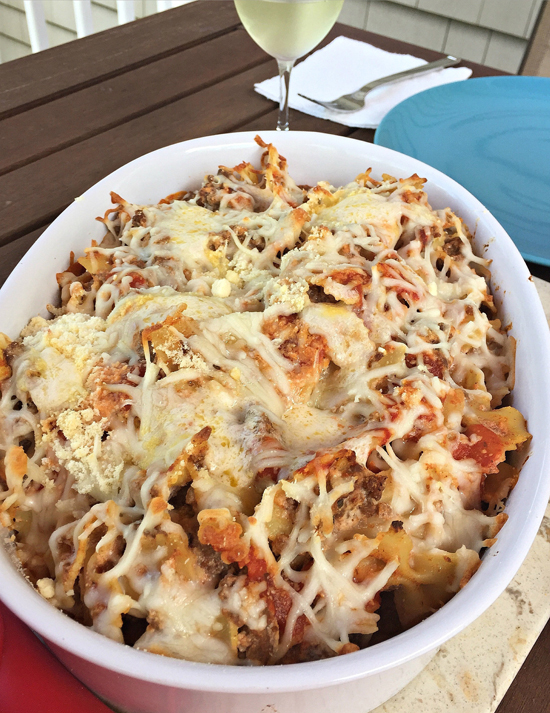 This summer I had my daughter helping out in the kitchen a bit. Although, not as much as we had anticipated, but we did build upon her skills and she has been moved up to sous chef and my son will be learning the prep chef role this Fall. One of the big things I wanted her helped with was truly prepping dishes and preparing some dishes that she doesn't entirely care for. A lot of meals that are easy, go to weeknight meals she wont eat. The funniest of them all is any kind of baked pasta dish. She loves pasta and will eat it any chance she can get. She eats marinara sauce on pizza, but not pasta. She likes all cheeses and she eats ground beef in hamburgers. So, it was time to show her the ingredients that she knows and have her assemble the meal. No more talking about it, she was going to do it. And, it was so easy. While she assembled the dish, I set the table and prepped the salad, her normal job. She thought it was a lot of fun to change roles for the evening.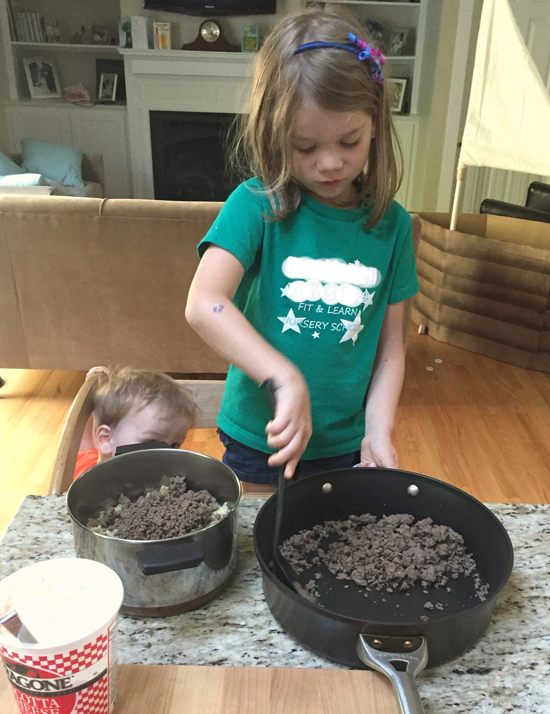 Now, I will go ahead and mention that I browned the beef and I boiled the pasta. She is six and she isn't quite ready to man the stove top just yet. But once those were done she did everything else besides taking it in and out of the oven. If you want to make this dish even easier, go ahead and grab some store-bought sauce. The whole point of this meal is to get that great lasagna taste that you love, while not making a big fuss about it!
Disclaimer, poor iPhone picture but when we make this meal it's all about enjoying it and getting to the fun stuff. Every time. So, I decided to just go ahead and share it with you!
Deconstructed Lasagna
Ingredients
1 lb lean ground beef, browned
1 lb pasta (we used bowties here since it grabs everything nicely), cooked al dente
15 oz part-skim ricotta cheese
1 1/2 cups marinara sauce
1 cup shredded mozzarella cheese
1/4 cup shredded Parmesan cheese
2 Tbsp unsalted butter, cut into chunks
Pre-heat oven to 350 F.
In a large baking dish, pour about 1/4 up of marinara sauce and spread to cover bottom.
In a large bowl stir the ground beef, pasta, ricotta, and remaining marinara sauce until combined.
Pour the pasta mixture into the baking dish. Sprinkle the mozzarella and Parmesan cheese on top. Place dabs of butter on top of the cheese.
Bake for approximately 25 minutes, until golden brown.
Source: The Way to His Heart