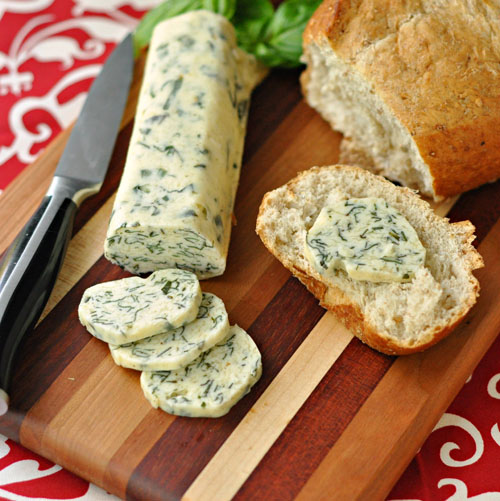 I've been trying to use up all of my herbs since I don't have the window space to keep them all winter long. There are so many great ways to use or save your herbs after harvesting, but making compound butters is always one of my favorites. Everyone loves butter, right? This is so easy to do and really brings a nice change to your bread at dinner or you can use it melted over pasta, seafood, etc.
Basil Compound Butter
Ingredients
1 cup (2 sticks) unsalted butter, room temperature
1/2 cup finely chopped fresh basil
Coarse salt and ground pepper, to taste
In a small bowl, combine butter, basil, salt, and pepper. Transfer to parchment or wax paper and roll into a log. Refrigerate for 2 hours. Will keep in the refrigerate for 1 week.
Source: Martha Stewart