Copycat Montreal Steak Seasoning
19 Monday May 2014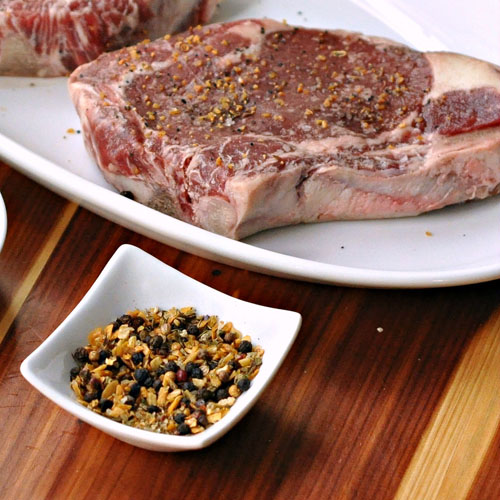 When I first started dating my husband, his spice cabinet was pretty bare. I was impressed that he had a lot of baking spices on hand, but other than cinnamon and nutmeg his only other seasonings were garlic powder, garlic salt, and Montreal Steak seasoning. I had never used this particular seasoning before and I was curious to see what he used it on, considering he proclaimed he didn't like grilling all that much.
I obviously learned what he liked to season with this particular spice blend, but we also use it on beef and chicken. I'll be sharing that particular house favorite later this week just in time for Memorial Day weekend, but I also wanted to share how to make your own. Since we have a well stocked spice cabinet now and knowing that I like to make my own blends, it's no surprise that I have done the same with this one. Making your own seasonings is great because you can adjust if you need to limit a particular spice to your taste or health preference, but you also can use up some other spices that may otherwise go stale in your cabinet. Not to mention, you don't have to purchase such a specialized blend.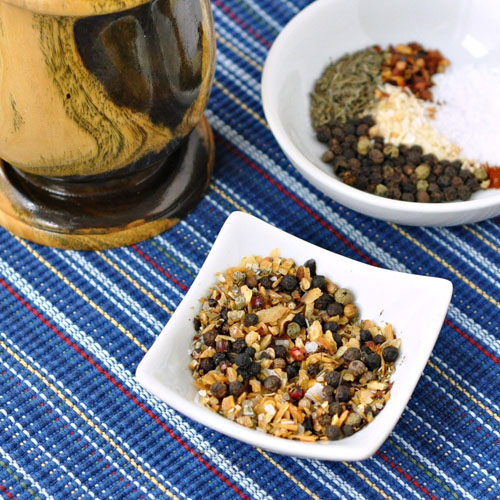 Copycat Montreal Steak Seasoning
Ingredients
2 Tbsp coarse salt
1 Tbsp black and red peppercorns
2 tsp paprika
2 tsp crushed red pepper flakes
1 1/2 tsp coriander seed
1 tsp granulated garlic
1 tsp granulated onion
1 tsp fennel seed
In a small dish, combine all ingredients. Store in an airtight container. May also use a mortar and pestle or mini food processor to slightly grind the spices up to preference.
Source: The Way to His Heart