Dark Chocolate and Orange Cookies
15 Saturday Dec 2012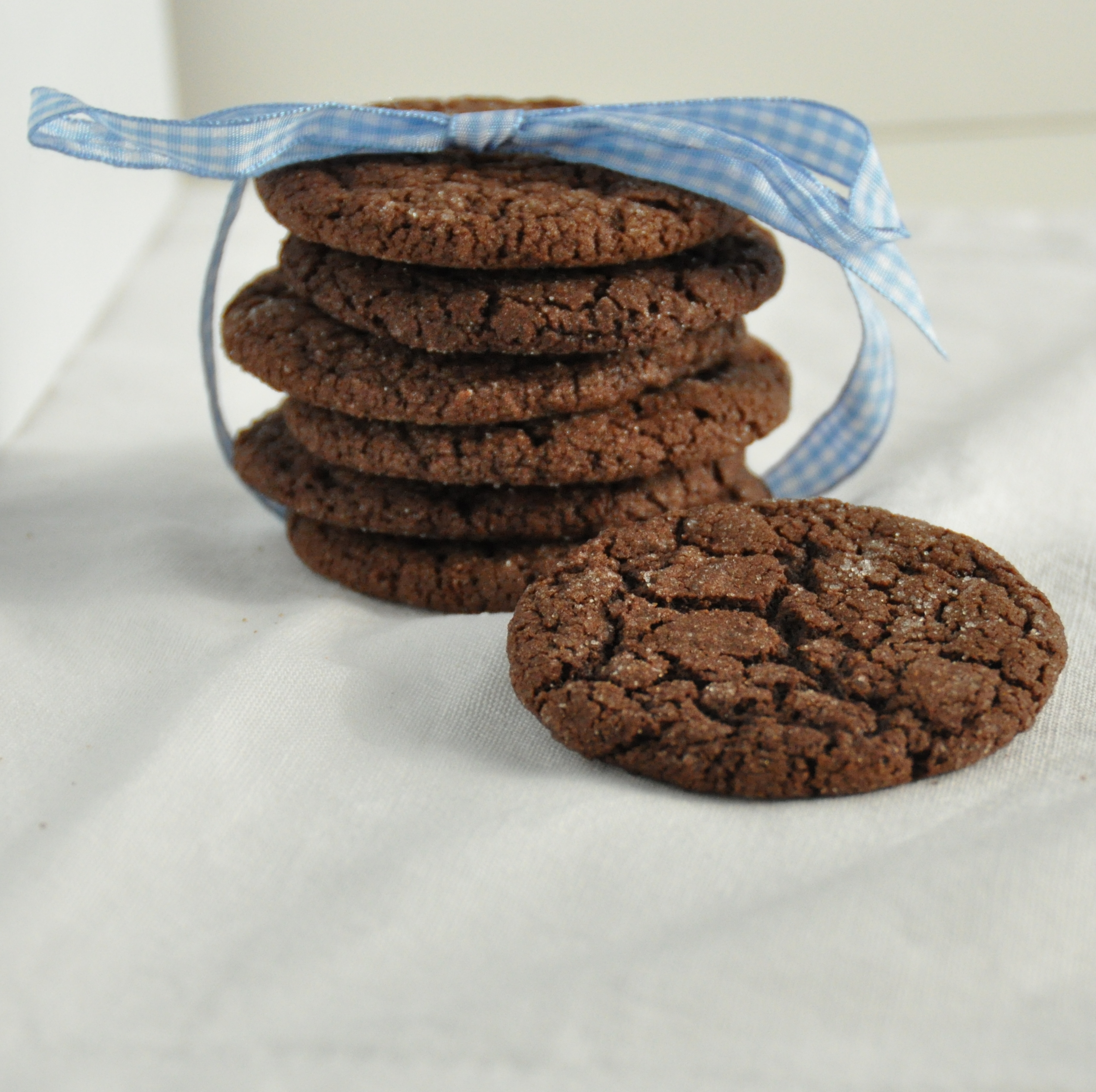 It's Christmas time and all of the wonderful seasonal candies and desserts are available. One such candy are those milk chocolate oranges. You know the ones, where they have "slices" of chocolate and it's made to look like an orange? While I can't eat those, they are way too sweet and I overdosed on one about ten years ago, I do enjoy the taste combination of orange and chocolate. These cookies bring out the best of that flavor combination. Rich dark chocolate with just a hint of orange. The orange brings a nice freshness to an otherwise heavy dark chocolate. Bring these to a cookie exchange or make them as gifts. Everyone will be pleasantly surprised when they bite into a chocolate cookie and find that subtle citrus flavor.
Yields about 50 cookies. The dough can be frozen after it is rolled in the sugar or you can freeze the cookies after baking.
Dark Chocolate and Orange Cookies
Ingredients
8 oz. dark chocolate, finely chopped
2 cups all-purpose flour
1 cup unsweetened cocoa powder
2 tsp baking soda
1 1/4 cups unsalted butter (2 1/2 sticks)
1 1/2 cups dark brown sugar, packed
1 cup sugar, divided
2 eggs
3 Tbsp grated orange zest (about 3 oranges)
2 Tbsp fresh orange juice
Pre-heat oven to 350 F. Line baking sheets with parchment paper.
Melt chocolate in a small saucepan over low heat or microwave. Stir until smooth and completely melted. Remove from heat and allow to cool slightly.
In a medium bowl, whisk together the flour, cocoa powder, baking soda, and salt.
In the bowl of a mixer, cream the butter, brown sugar, and 1/2 cup of sugar together on medium speed. Add eggs, orange zest, and orange juice. Mix until well blended. Add the melted chocolate and mix well. Stir in the flour mixture until just combined.
Place the remaining 1.2 cup of sugar in a small bowl. Scoop tablespoons of dough and roll them into balls. Roll the balls into the sugar and then place them onto the prepared baking sheets, 2 inches apart.
Bake for 13 minutes. The cookies will spread, with a cracked surface. The edges should be firm, but the center slightly soft.
Remove parchment paper with cookies on it to cool. Store the cooled cookies in an airtight container at room temperature or freeze.
Nutritional Information
Per cookie: 155 calories, 21.5g carbohydrates, 2g protein, 8g fat, 5g saturated fat, 25mg cholesterol, 8mg sodium, 1g fiber.
Source: Hannaford Fresh July/August 2012