King Cake Ice Cream
18 Friday Jan 2013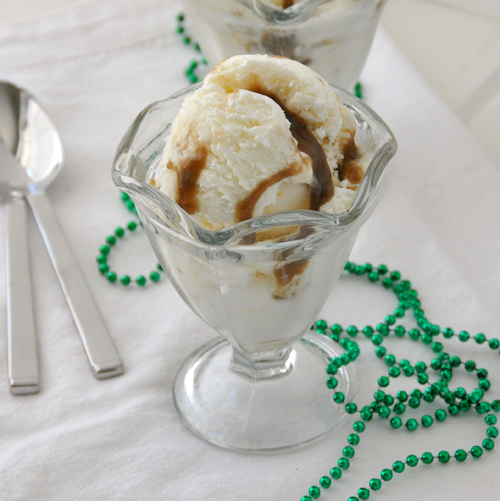 I've never been to Mardi Gra or really celebrated Fat Tuesday. I haven't even made it to New Orleans yet and I've had a few good reasons too. What I have had is King Cake and I love it! I wanted to make something to celebrate Fat Tuesday this year and instead of a cake, which I've had enough of the past two months, I decided to change things up and make ice cream. There is always room for ice cream!
This is definitely a must make any time of the year. It has all the hints of flavors of regular ice cream, cinnamon, lemon, etc., yet the flavor is refreshingly different. Each flavor compliments the other so nicely and it just works. So, put down the cake and put a scoop of this ice cream on a cone and parade around like you are following a jazz band. In other words, enjoy!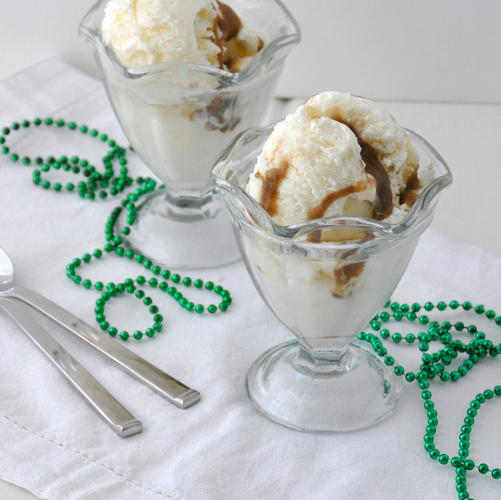 King Cake Ice Cream
Ingredients
3 cups whole  milk
1/3 cup heavy cream
2/3 cup granulated sugar
1/8 cup light corn syrup
4 three inch cinnamon sticks
1 Tbsp + 1 tsp cornstarch
8 oz. cream cheese, softened
1/2 tsp pure vanilla extract
1/4 tsp lemon zest, about half a lemon
Cinnamon Swirl
1/2 cup packed brown sugar
1/3 cup water
2 Tbsp unsalted butter
1 tsp cornstarch
1/2 tsp ground cinnamon
Warm 1 1/2 cups of milk, heavy cream, sugar, corn syrup, and cinnamon sticks in a medium saucepan. Do not boil, simply warm. Remove from heat and let steep at room temperature for one hour.
After steeping is complete, remove the cinnamon sticks from the saucepan. Pour remaining milk into the cinnamon milk mixture and begin rewarming. Add cornstarch and cook over moderate heat until the sugar dissolves, about 4 minutes.
In the bowl of a standmixer, or using a hand mixer, whip cream cheese. Add lemon zest and combine. Remove milk from the heat and, with the mixer on the lowest setting, gradually add the milk to the cream cheese. Continue mixing until all of the milk mixture is incorporated. Some small pieces of cream cheese may stay separated and that is okay. Add in vanilla extract until combined. Pour the mixture into a gallon-sized plastic bag and seal tightly. Set the bag in an ice bath and cover with ice as well. Let stand until cold, about 20 minutes.
Meanwhile, prepare the cinnamon swirl by combing all of the ingredients in a small saucepan. Simmer until the butter has melted, stirring constantly. Stir until the desired thickness is reached, about the consistency of maple syrup.
Once the ice cream base has chilled, pour into your ice cream maker and freeze according to the manufacturer's directions. When the ice cream has finished churning, drizzle a layer of cinnamon swirl into the container you are storing the ice cream in. Then, spoon a layer of ice cream on top. Repeat until the container is full. Make sure you do not stir the ice cream because this will result in a muddy appearance. Press a sheet of plastic wrap directly on to the surface of the ice cream to prevent ice crystals and close with an airtight lid.
Freeze for at least 4 hours.
Adapted from Scoop Adventures