Sausage con Queso
01 Friday Nov 2013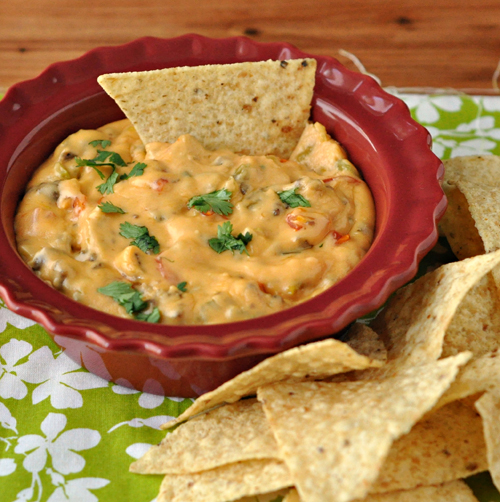 It's getting colder and colder which means the snacks need to be warm and are OK to be a little heavier. Whether you've been outside tending to the yard and preparing for winter or simply vegging on the couch watching movies or a football game, this is a perfect weekend snack for you! I first chose it because it was a queso that included sausage. I knew right there it would be a winner for my husband. I wanted to make it a little fresher and not so reliant on over processed cheese to suite my tastes and to give him something healthier as well. Granted, this is a lot of cheese that is consumed with tortilla chips, so we're not talking a healthy appetizer here! But, when the ingredients are good, the taste and quality go up as well! This is so quick to whip up, don't grab the jarred stuff when you head out to the grocery store. While I'm sad to see the warm weather go, I am thankful for rich, hearty snacks on the weekends that can be hidden with a sweater!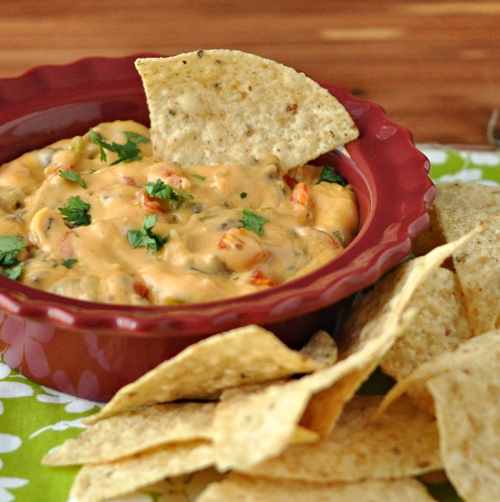 Sausage con Queso
Ingredients
4 oz Cream cheese, cut into cubes
6 oz Queso cheese
8 oz Sharp Cheddar cheese
1 4oz. can diced green chiles
1/2 cup chopped tomatoes
2 green onions, thinly sliced
2 sausage links, casing removed or roughly 1 1/2 cups meat
1/4 cup cilantro leaves, chopped
In a small crockpot or saucepan, add the cheeses, chiles, tomatoes, and green onions. Allow to simmer for about 45 to 60 minutes, stirring occasionally.
Brown sausage on medium-high heat until cooked through. Once the cheese mixture has cooked, add the sausage and cilantro at the end. Stir to combine and cook for 2 to 4 extra minutes to allow ingredients to flavor the mixture and become heated throughout.
Serve warm with corn chips.
Serves 6
Adapted from BevCooks